How To Pick the Right Floor Liner for Your Vehicle
Interior truck accessories are just as important as exterior truck accessories. Sure, the exterior ones are often seen and talked about more, but there are quite a few hidden gems that will kick the inside of your truck up a notch. Many interior accessories are designed to keep your cab clean. Today, we're gonna let five of our floor liner brands battle it out to see who comes out on top for a few different categories. Let's get the battle started: Husky Liners, WeatherTech, FanMats, 3D MAXpider, and ARIES!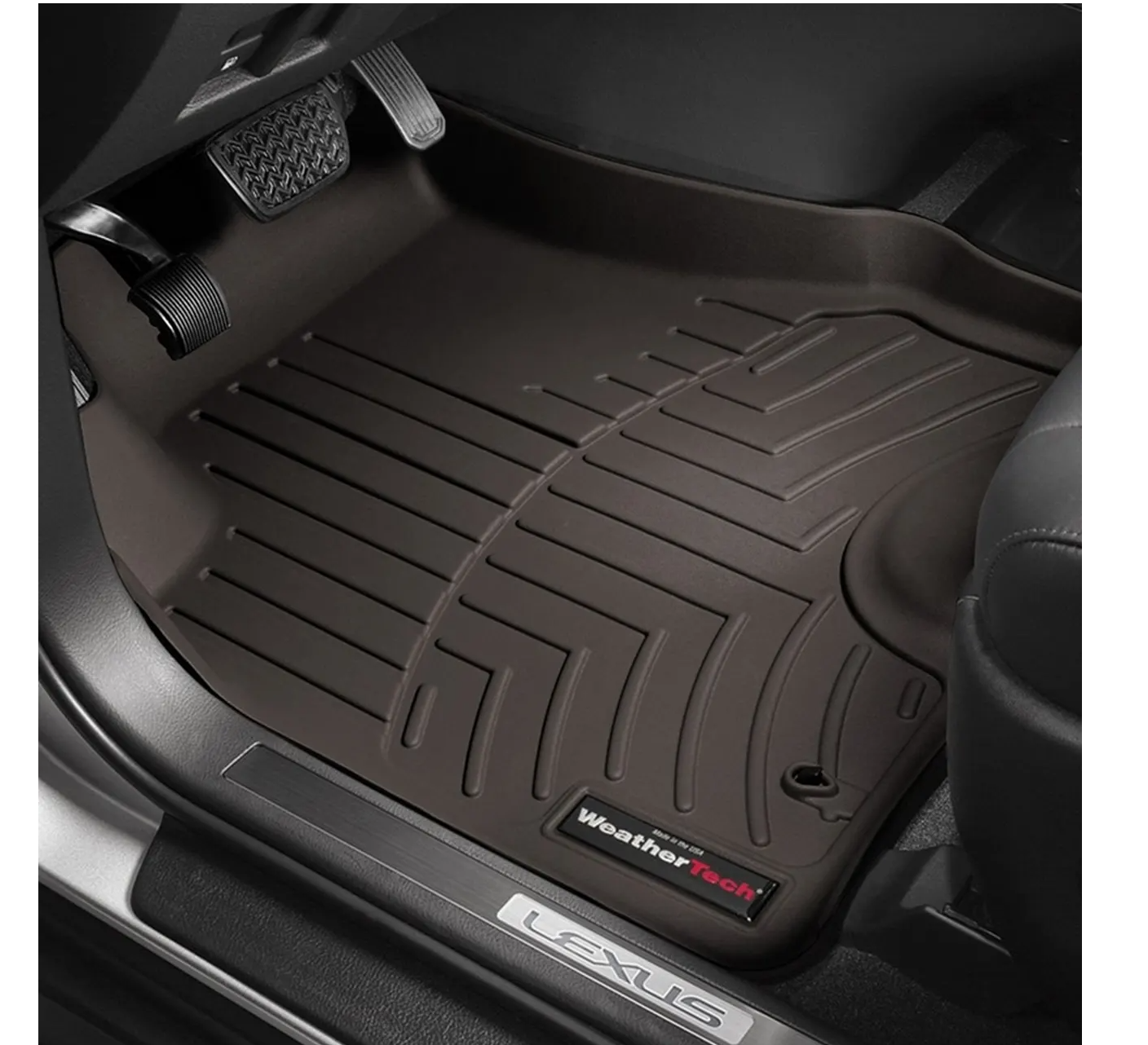 Floor Mats Price Range
When you make any kind of purchase, you likely look at the price. Humans often hunt for deals whenever we can, because who doesn't love to save a few dollars here and there? At Leonard Truck Accessories, our five main floor liner brands have pretty drastic price ranges based on the size, number, and quality of each liner. Here's a quick breakdown of the ranges per brand.
FanMats:

$25.95 - $53.95

ARIES:

$37.95 - $92.95

WeatherTech:

$44.95 - $187.95

3D MAXpider:

$46.95 - $153.95

Husky Liners:

$48.95 - $209.95
As you can see, FanMats comes out on top for having the lowest prices. ARIES comes in second followed by WeatherTech, 3D MAXpider, and finishing off with Husky Liners. While we would never sell less than stellar truck accessories, some liners are universally more well-rated, and the cheap option isn't always the best. We'll be discussing quality a bit later so you should check that out to see what you're paying for.
Models Available
Everyone loves to have options, right? We know that, so Leonard Truck Accessories carries countless choices of floor liners. Some brands make more models than others. We carry:
FanMats:

1334

WeatherTech

: 27

3D MAXpider

: 10

Husky Liners

: 9

ARIES:

5
FanMats definitely comes out on top for options, but, we do want to remind you that FanMats celebrates your favorite sports teams. Each model is offered with dozens of team options. They don't have 1334 different models, just a lot of styles under each model. WeatherTech takes second place with 27 available options, followed by 3D MAXpider, Husky Liners, and ARIES. The models we offer are each designed to offer different benefits for different trucks. Make sure you order one that will fit your cab!
Floor Mat Materials
Have you ever noticed that floor liners can be made of different materials? If not, that's okay, they're on the floor and people usually overlook them. However, they are actually made of different materials. You can get rug-type mats, rubber liners, plastic, and vinyl. Many of the higher-end models are custom molded to fit each pickup truck so the fit is perfect. After all, you're trying to protect the cab interior, so you don't want any mud, dirt, or water getting by your liners. The custom molded floor liners are almost always more secure. With carpet or rubber liners, you can expect some slipping around. The rubberized plastic material is built to stay put, and the laser fit ensures that there's no way it can move around. Each of the five brands we're discussing offers a few different material options. Generally speaking, the two best brands material-wise (based on a lot of research from other truck lovers) are Husky Liners and WeatherTech. These two brands offer more models with the custom fit rubberized material, so they come out on top on many "best floor liner" lists.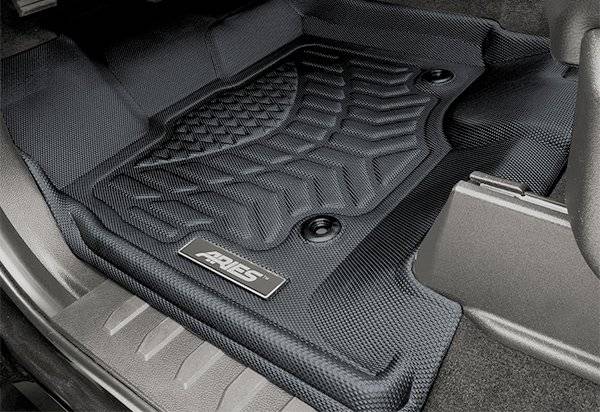 Quality
Last but certainly not least, let's talk about quality. As with the material category, this one is not quite so cut and dry as price range and number of options. Within each brand's product line is a varying degree of quality. It makes sense when you think about it logically; the cheaper the item, the cheaper the materials need to be if the company expects to make a profit. That old adage "you get what you pay for" does apply here. The cheaper floor liners are far from poor quality, but they're definitely a step down from the custom fit, laser-cut options on the high end of Husky Liners and WeatherTech. Once again, we turned to the opinion of other truck enthusiasts. The votes are in, and they're pretty evenly split between Husky Liners and WeatherTech once again. These are two well-established brands who have mastered the art of the floor liner long ago. Somehow, they continue to improve on their products, and it hasn't gone unnoticed by the truck community.
We hope this battle of the brands has helped to narrow down your search for floor liners. Browse all of our options to find your perfect match. It's time to keep the interior of your pickup clean and dry. Floor liners are an investment that will last for years. They're easy to clean, easy to change, and easy to install. This is a must-have accessory that is often undervalued. The inside of your pickup deserves the same respect as the outside, dude. Visit Truck Floor Mats and Liners to check out the whole selection.