Leonards Picks for a ReadyLift Kit
If you own a truck, you've probably been told that it's very tall, hard to get into, or crazy big. All of these tend to be true. Pickup trucks are being built bigger and more powerful every year. For some, waiting for newer and bigger models just won't do. They want their trucks as big as they can get right here, right now. ReadyLift makes it easy to get the truck of your dreams. They offer lift kits and leveling kits in a huge selection of sizes so you can make your truck look exactly how you've always pictured it. ReadyLift is a relatively new brand on Leonard Accessories' site, so we've decided to name it our brand pick for the month of May.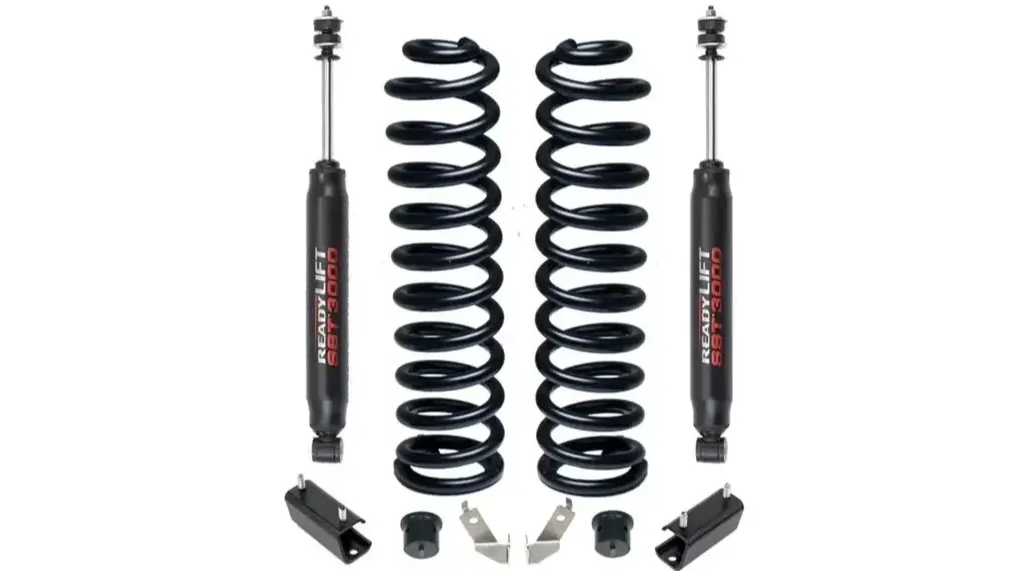 In case you don't know the difference between a lift kit and a leveling kit, we're going to tell you. Just about all trucks are built so that the back end sits slightly higher than the front. This prevents sagging when the bed of the truck is loaded up with heavy cargo. When you don't have anything to weigh the back down, you can often tell that the front end is sitting lower. For some truck owners, this is not the look they're going for. Enter a leveling kit. Leveling kits are installed in the front of the truck to even out the height. They are typically only a few inches tall because they level rather than lift. The ReadyLift 2.5" Leveling Kit does what you would imagine; it raises the front end of the truck by 2.5" to make it level with the back. Most leveling kits are simple discs, but not this one. The ReadyLift 2.5" kit has springs and shocks to level your front end without restricting movement. They're a great option if you want to eliminate the factory rake and add some height to your truck or SUV without extensive modifications. Check them out here: ReadyLift 2 inch Leveling Kit
Unlike leveling kits, lift kits raise the entire truck. Lift kits look awesome, but they are also functional. The added height gives you more ground clearance and the extra shock absorption is perfect for off-roading. Of course, you can always get yourself a lift kit just because you can. We don't judge! The ReadyLift 4: SST Lift Kit will give your truck an extra 4" of height. That may not seem like much, but once you're standing next to the finished project, you'll see that it actually makes a big difference. You can find even smaller lift kits from ReadyLift if 4" is too much. There are 2.25" options as well as 2.5" and 3.0". Lift kits are much more involved to install than leveling kits because they have more components. If you know how to lift your truck by yourself, all the power to you. If not, many mechanics or specialty shops can help you out. You can get a 4" lift kit here: ReadyLift 4 inch SST Lift Kits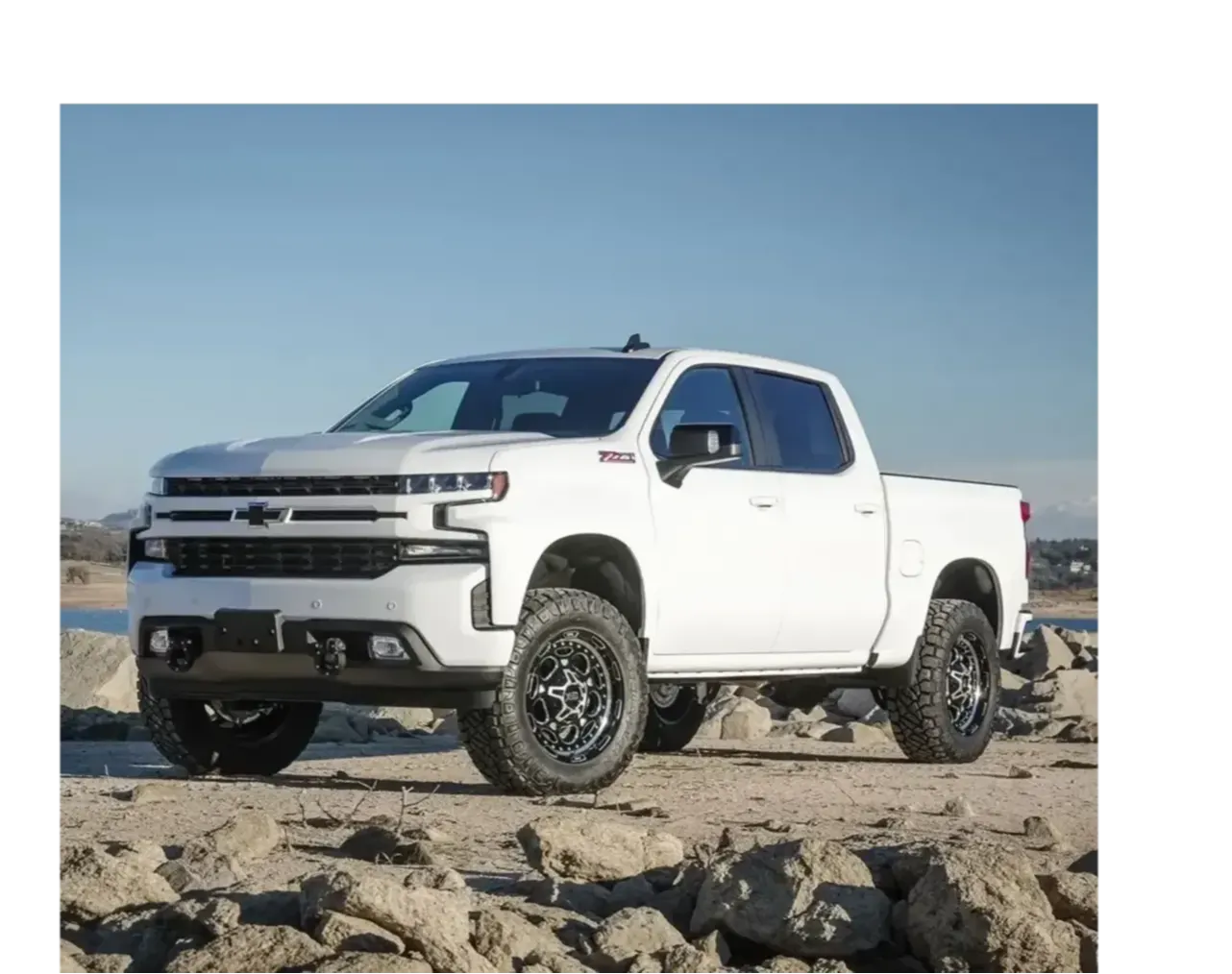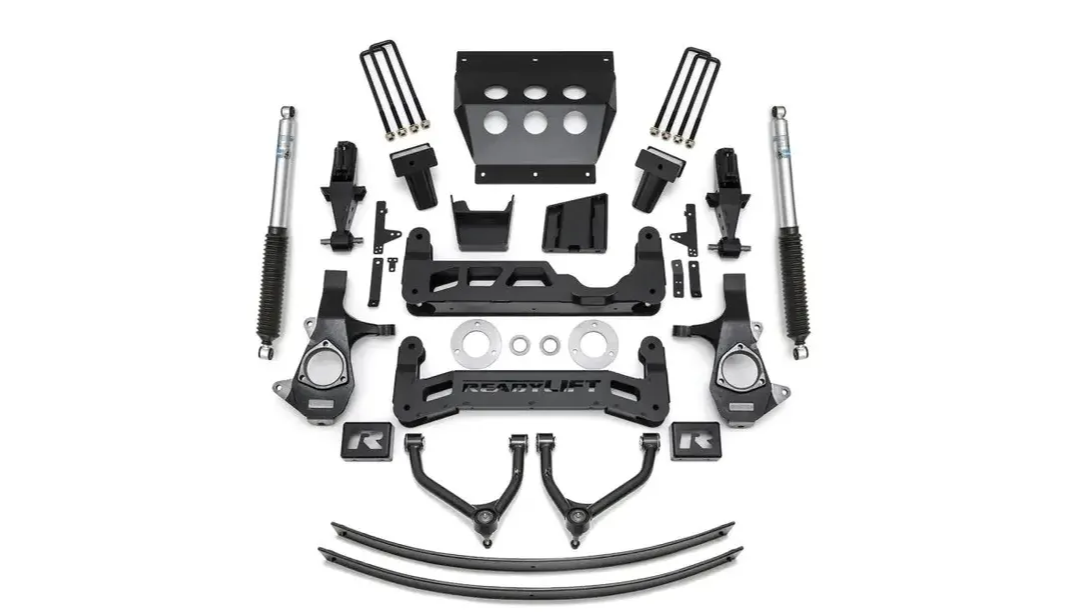 This lift kit is not for the faint of heart. ReadyLift will let you lift your truck up to 9"! That's more than half a foot of extra height. Nine full inches. If you don't have a nerf bar, running board, or truck step yet, you'll definitely need one after this mod. You'll be able to handle any kind of terrain, no matter how many bumps and potholes are involved. You'll also be able to use specialty wheels that are much bigger than your typical factory wheels. We guarantee you that your truck will turn heads and get noticed. No one will ever be able to claim they didn't see you coming, and you'll have a better field of view than ever before. Just be sure you don't try to go into any garages or carports that aren't able to handle the complete and utter bada**ness of your pickup. If you're ready for a huge lift, pick up the ReadyLift 9" lift kit from Leonard Truck Accessories: ReadyLift 9 inch Lift Kits
Are you ready to make your truck bigger than life? Pick up a lift kit or leveling kit from ReadyLift! Be sure to visit our site to see the full range of lift heights. If you've always wanted to be one of the cool truck owners with a larger than life truck, this is your chance. Start turning heads and impressing everyone you pass with lift kits. Make room for larger wheels, and ready your pickup for the wildest off-road adventures. By shopping with Leonard Truck Accessories, you'll save on your lift kit or leveling kit, and you can pay in monthly installments through Affirm. It's time to get lifting.