How to Choose Between CargoGlide and BedSlide
All pickup truck owners have heard of both CargoGlide and BedSlide. Both companies produce bed extenders, but there is a noticeable divide between their customers. What makes someone remain loyal to one of these brands over the other? We have a feeling it has a lot to do with performance, price, and perceived value. Let's compare some of the basics of these brands to figure out what is appealing about each.
Throughout this article, please keep in mind that we are comparing the brands as a whole. Not every model will have the same capabilities that are listed here. For example, only the 2200 lb CargoGlide can handle that much weight. The 1000 lb CargoGlide cannot. We are just looking at the broad spectrum to find some characteristics that our customers find important.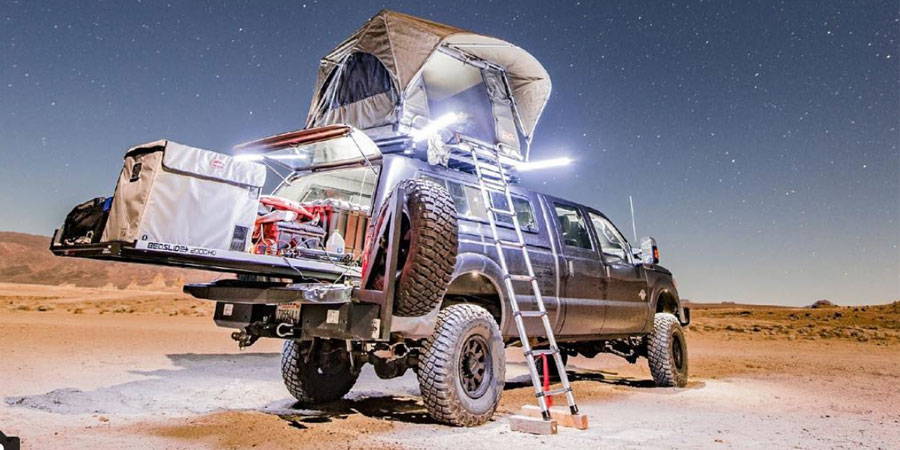 Load Capacity
CargoGlide: CargoGlides are made to be true workhorses. They are made from very durable materials that can really hold up against a lot of weight. The "weakest" model carried at Leonard Truck Accessories is the 1000 lb model. Based on the name, you can assume that it's maximum load capacity is 1,000 lbs. This is perfect for people who don't carry big things but still want the ease and convenience the CargoGlide offers. At the top end of the models is the 2200 XL which can support 2,200 lbs. That's over one ton of cargo!

BedSlide: BedSlides don't slack in the load capacity department either, though they do fall a bit short. Leonard Truck Accessories carries the Classic 1000 lb model which - you guessed it - carries 1000 pounds. However, the top tier offering from BedSlide is the 2000 HD. That's 200lbs less than CargoGlide. However, it's still one ton or cargo. If you don't intend to drive around with several baby elephants in your truck bed, then do the 200 lbs really make that much of a difference? That's up to you to decide.
Extension
CargoGlide: The purpose of a CargoGlide bed extender is to, ya know, extend the bed of your truck. CargoGlide has mastered this art. All models extend at least 75%, and many offer 100% expansion. That's crazy! You don't lose a fraction of an inch of space with a CargoGlide, but you gain ease of access. The 100% expansion is a huge selling point for CargoGlide because they are one of the few companies to offer it. With these bed extenders, you can fill up the bed to the brim and still be able to reach everything without climbing inside.

BedSlide: BedSlide does a nice job with expansion as well. Once again, however, it doesn't match up completely with the competition. BedSlide does not give an extension percentage for many models, leaving potential customers wondering what they're getting. According to several different sources, we found online, the average BedSlide extends 70 - 80%. This is definitely nothing to laugh at. That's plenty of extension for most truck drivers. If you only occasionally pack your truck bed full, then a BedSlide will work just fine. As long as you don't push cargo all the way to the back, you'll have no trouble reaching it when the time comes to unload.
Price
CargoGlide: Here at Leonard Truck Accessories, CargoGlides can range in price from $1113.00 to $2484. The better the model the higher the price, as to be expected. We also have all of the necessary equipment needed to make the CargoGlide even better.
BedSlide: Leonard Truck Accessories also carries BedSlide products. This brand's products sell for as little as $999 and as much as $1989. Think about the other points we've discussed. BedSlide may not be quite up to par with CargoGlide, but they offer very reasonable prices for long-lasting, high-performing truck bed extenders. We also have accessories for your BedSlide including dividers, replacement trays, mats, and more.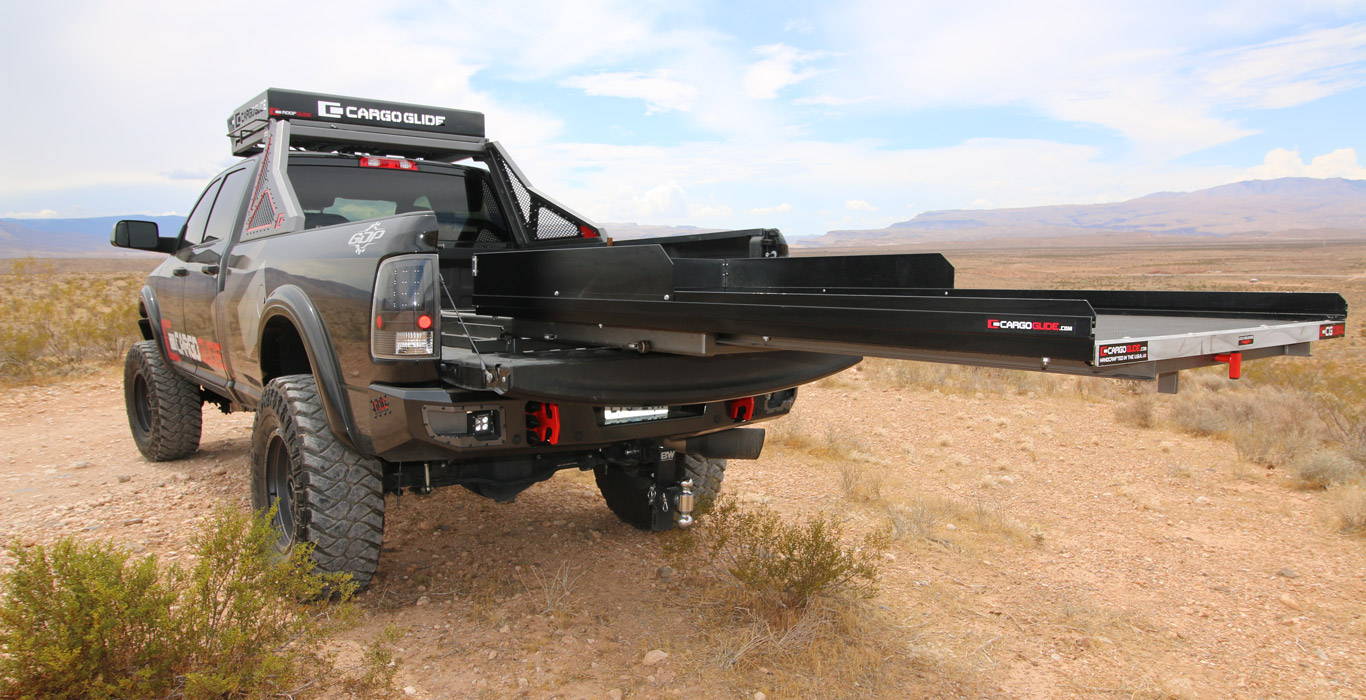 Take a Look At This Comparison Table To Learn More About the Two Brands
| | | | | | |
| --- | --- | --- | --- | --- | --- |
| | Load Capacity | Extension | Price | Extras | Models at Leonard Truck Accessories |
| | | | Fully adjustable for maximum storage | Made in America, Excellent warranties, One-hand operation, Real plywood decks, Fits most makes and models on the road today, Pre-assembled, T-Slots and Tie Downs, Smooth rolling action, Nylon laminated deck surface, 100+ supported trucks. | 2200 XL, 2200 XL Low Profile, 1500 XL, 1500 XL Low Profile, CG1000XL, 2200 HD, 1800 HD, 1500 lb, 1200 lb, 1000 lb |
| | | | You can lock it open or closed at each panel. Less adjustable than roll up bed covers. | Excellent warranties, Wide grab bars for easy access from either side, Tie downs, Locks every 10-12 inches, Weatherdeck decking, Smooth rolling action, Bedtrax T-Slots, 100+ supported trucks. | 2200 XL, 2200 XL Low Profile, 1500 XL, 1500 XL Low Profile, CG1000XL, 2200 HD, 1800 HD, 1500 lb, 1200 lb, 1000 lb |

We hope this article has some useful information for you. BedSlide is not as heavy-duty as CargoGlide, but for the typical pickup owner, either brand works just fine. If you constantly fill your truck bed then CargoGlide is the way to go. If you want the convenience of a bed extender without breaking the bank, check out BedSlide. Shop for your bed extender at Leonard Truck Accessories and you will not be disappointed!