Floor Mats Vs Floor Liners - What Should You Get
Tracking mud and water into your truck may not seem like a big deal, but over time, these soggy floors can corrode the material on the floor and even get into your electrical system. Too much water on the floor of your truck causes mold and mildew to grow. Floor mats and liners are options for protecting the floor of the truck. Here's what to know about the differences and benefits of both to make the right choice for your vehicle.
Why You Should Protect Your Truck Floors
Carpet floor liners that come standard with trucks and SUVs are supposed to protect the floor of your truck. These liners don't often withstand the abuse of an active lifestyle. Everything that comes into contact with your shoes can get on the floor of your truck. Chemicals, dirt, grime and more can damage the truck floor.
What's the Difference Between Floor Mats and Floor Liners?
Floor mats and floor liners are often used interchangeably. You may even see retailers confusing the two. They are two different products that do the same type of job. Comparing the two is like comparing a carpet to a sectional rug. A floor mat is more like a rug. The mat is flat on the bottom. Typically, mats are not custom-fitted to a specific vehicle. A floor liner is almost always custom-fitted to your vehicle. The liner is designed to fit into the contours of your vehicle, much like wall-to-wall carpeting that fits along the edges of the room. The liner usually has edges that protect all the nooks and crannies of the truck floor.
Benefits Of Floor Mats
Floor mats are usually made of rubber or aluminum, to protect the surface area of the floor of the truck. Because they aren't custom-fitted, mats work well in any vehicle. If you have an older truck, floor mats can be the way to go because they do have a universal fit. Floor mats are easy to take out to clean. You can find floor mats in many styles, sizes and colors, giving you plenty of options. Floor mats can often be cut down to fit more effectively. Floor mats are usually less expensive than liners, because they do have a universal fit. One problem many drivers have with floor mats is that they do tend to move around on the floor. You can find floor mats that have spikes or some kind of material on the bottom for less movement, but it depends on the type of floor in your truck.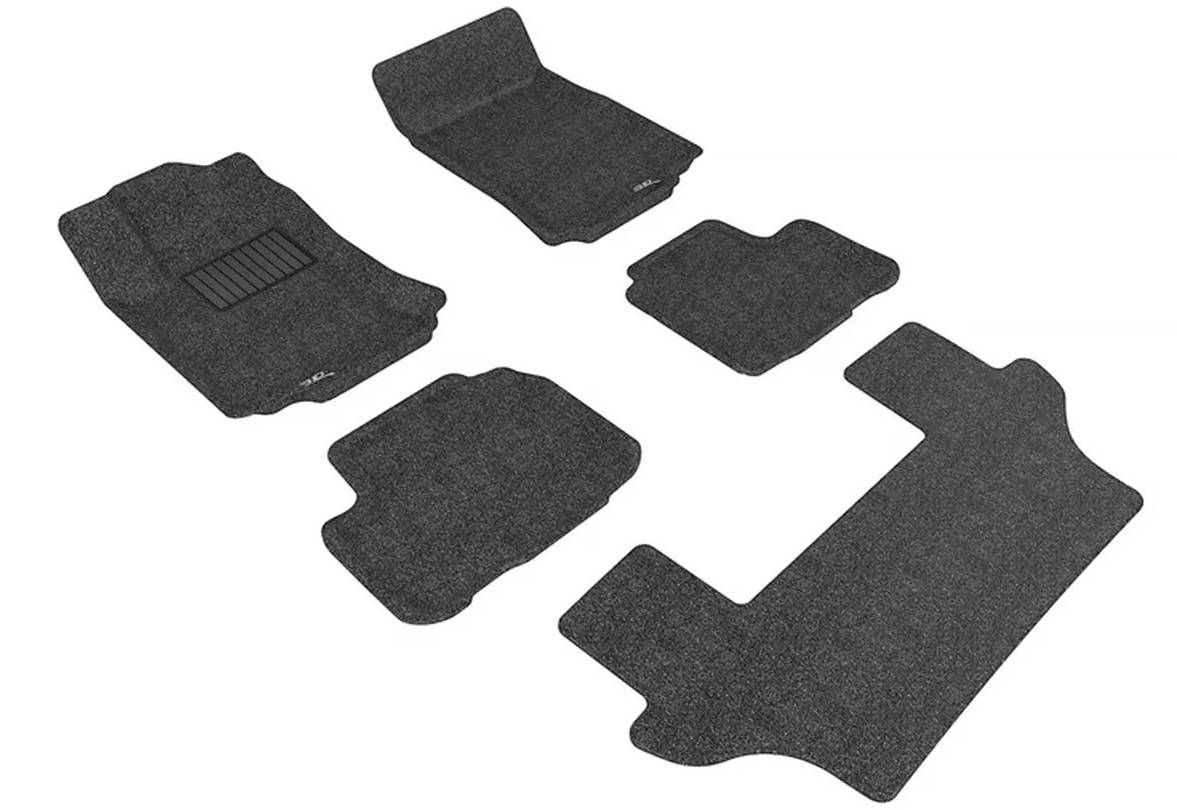 Benefits Of Floor Liners
Floor liners are designed to cover the entire truck floor. Liners are more expensive than mats, because they are custom made to fit into the contour of the truck floor, often protecting the edges and sides of the floor as well. There are no cracks in the liners where water, mud or chemicals can get to the floor of your truck. Liners do offer comprehensive coverage. Liners lock in place more effectively than mats, but they do pull out easily to be cleaned when necessary. As with floor mats, you'll find many styles and colors. Most liners have some kind of tread pattern, but you can also find smooth liners if that's your style.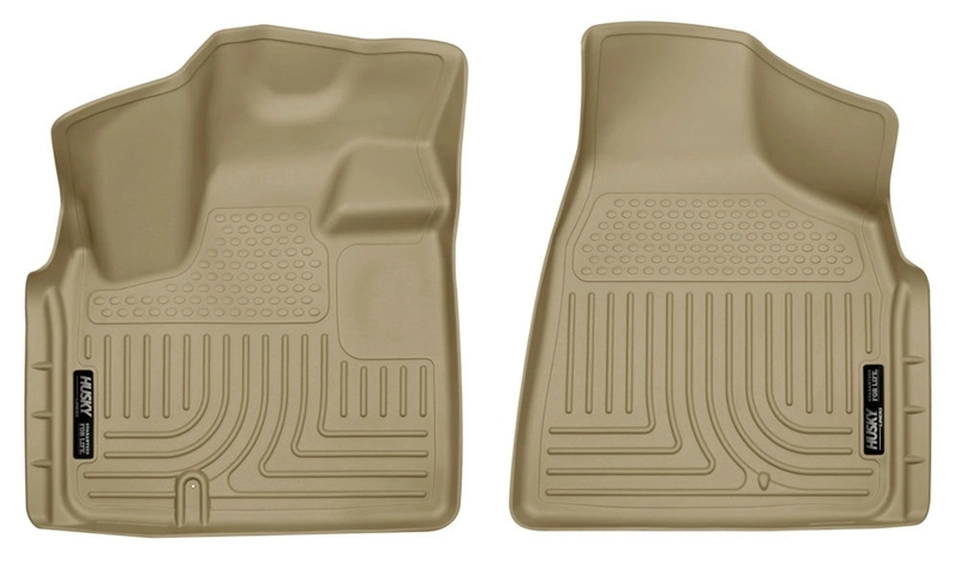 Which One Fits Your Needs?
We can't tell you whether floor mats or floor liners are better for your needs. You have to consider how much protection you need based on where you drive, what kind of dirt and grime you face and who is in your truck. Here are some general thoughts from our experts:
Truck liners are preferred if you have kids (or adults) who might spill drinks in your truck.
If you work outside and your boots get very grimy, either with dirt or winter chemicals, liners might be the better option.
If your truck is older, floor mats might be the way to go to protect the floor without spending too much. Also, older models may not have custom-fit liners.
If you have a newer truck and you want to maintain its value longer, floor liners are going to give you more protection over the long haul.
The tougher the work of your truck, the more likely you will want maximum protection from floor liners. Look for heavy-duty liners that protect in all types of weather or from all types of dirt on your boots.
We recommend floor liners for leased trucks to give you added protection against damage, so you don't get charged at the end of the lease.
Floor mats and floor liners protect your truck. Find the right truck accessories with Leonard to make your truck work more effectively for your needs. Hit the trail, work smarter and take your family into the backwoods with peace of mind that your truck floor is protected.