Low on Truck Bed Space? Best Small Tool Boxes for Your Truck
Tool boxes can make life easier when organizing the tools and cargo in your truck bed. And the good news is that some tool box models ensure you don't compromise on space.
Here are some things you should keep in mind as you select the best tool box for your car, along with some product options:
Types of Space-Saving Tool Boxes
There are a variety of small tool box options out there. Here are a few options to consider as you optimize space within your truck bed: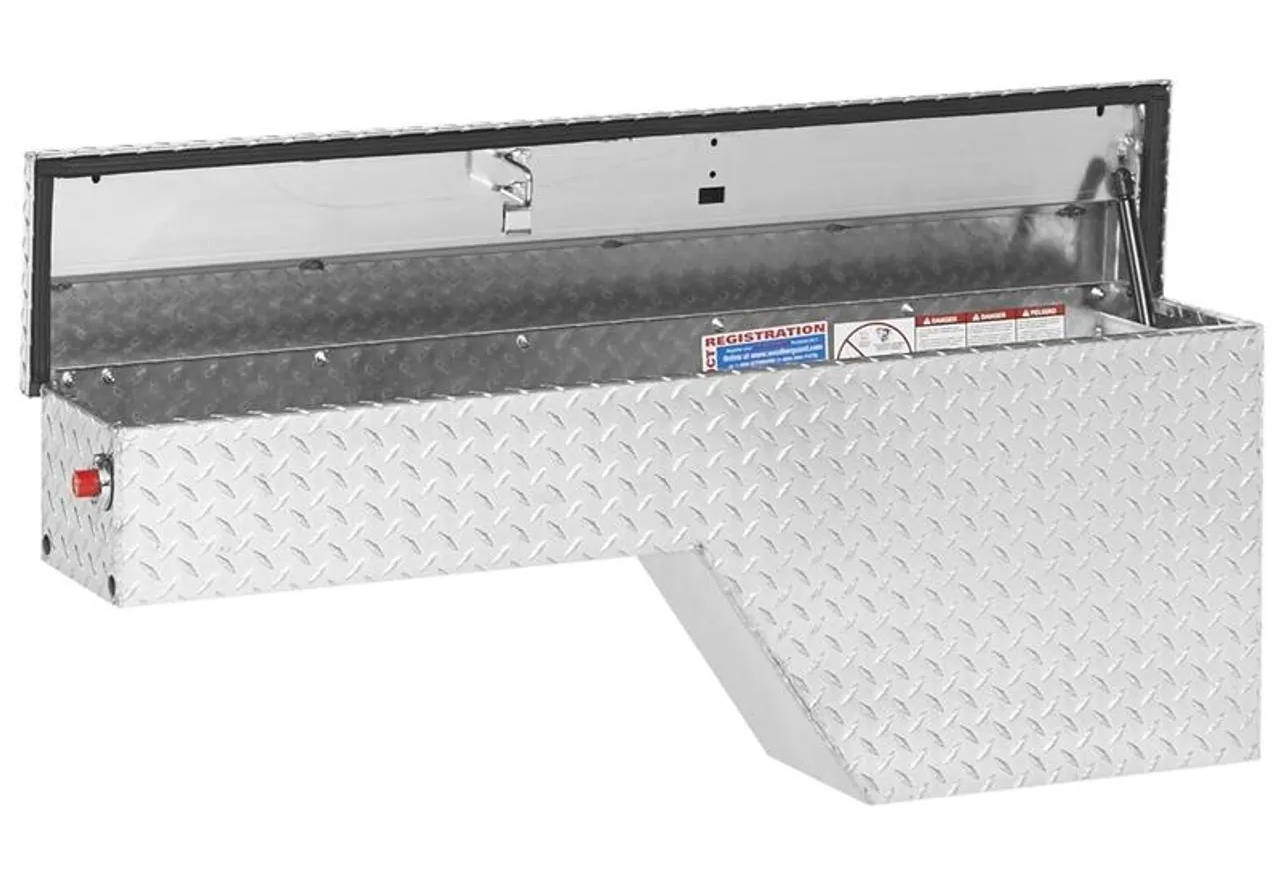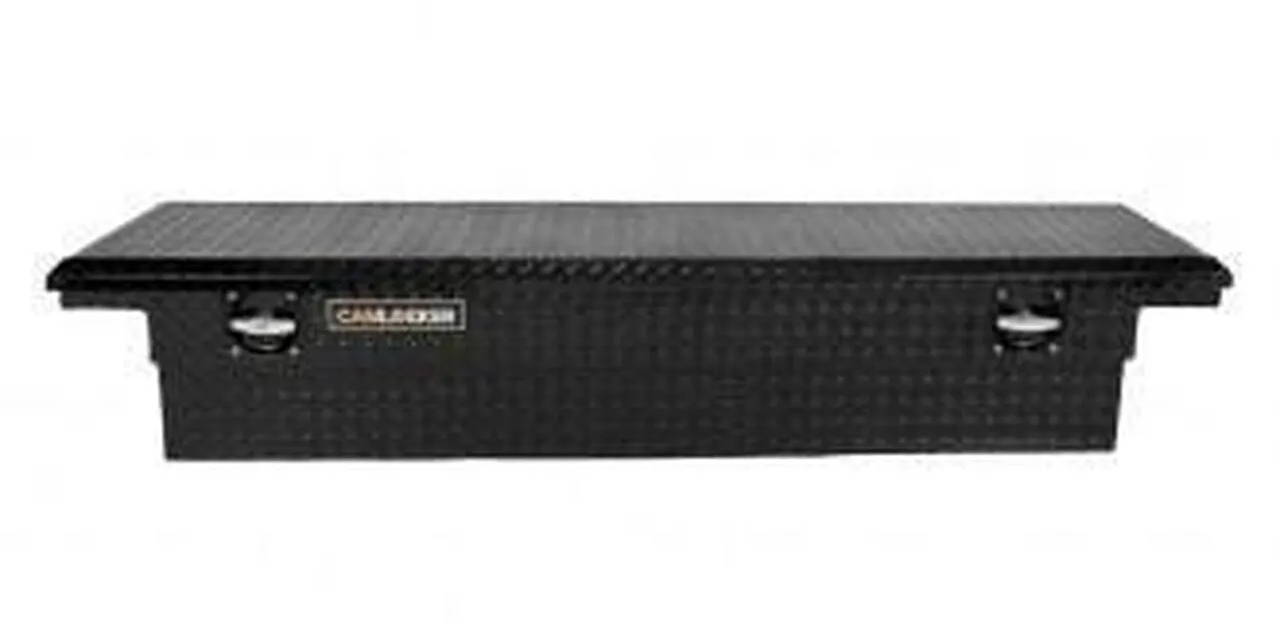 Side mount truck tool boxes
If you want to avoid any potential blind spots with a tool box installed behind the cab, the side mount truck tool box is a viable option. These boxes are located on the truck bed's right or left side and run the bed area's length. They also do not touch the bottom of the truck, which is excellent for additional storage, and offer easy access on the truck's side. The UWS Gloss Black Powder Coat Low Side Truck Tool Box and Better Built Crown Series Side Mount Tool Box is worth looking into as small tool box options.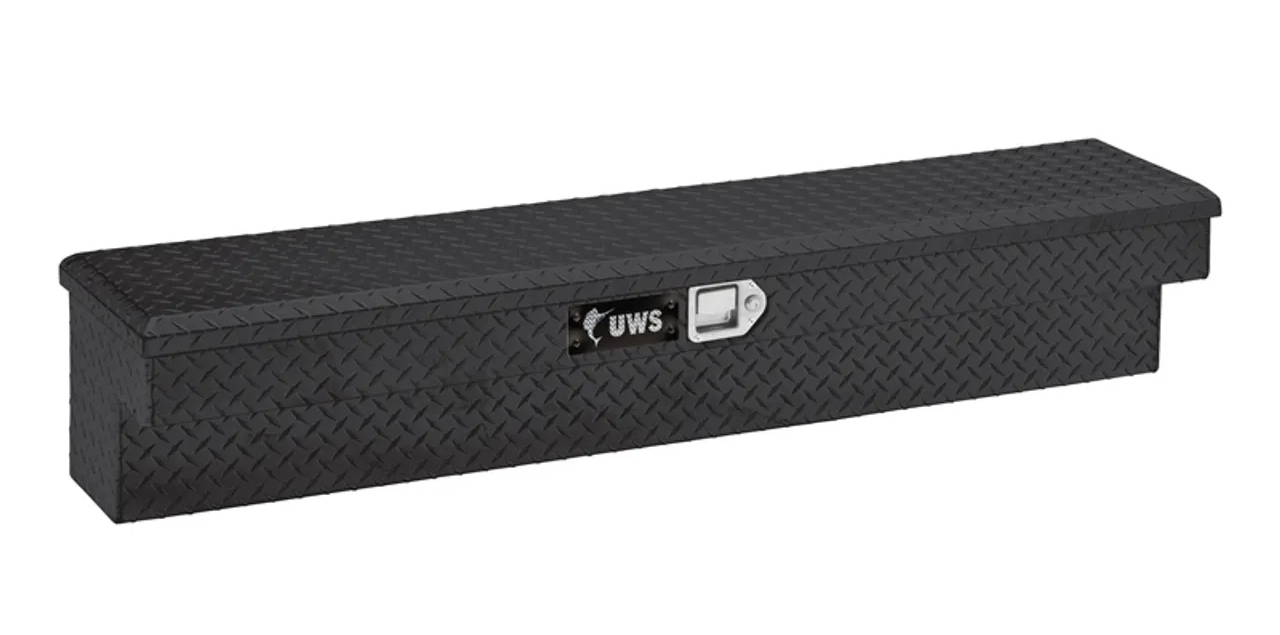 Chest tool boxes
These boxes are similar to crossover tool boxes. However, they are not installed on the truck bed rails and are instead placed behind the truck bed. These boxes extend down to the truck bed floor but do not obstruct the driver's rear view. This tool box for small truck option does offer some nice space for cargo storage. Nevertheless, you are sacrificing some truck bed space. The Buyers Trailer Mount Poly Multi-Purpose Chest Tool Box and UWS Bright Aluminum Utility Chest Box can offer that cargo space and rugged stability.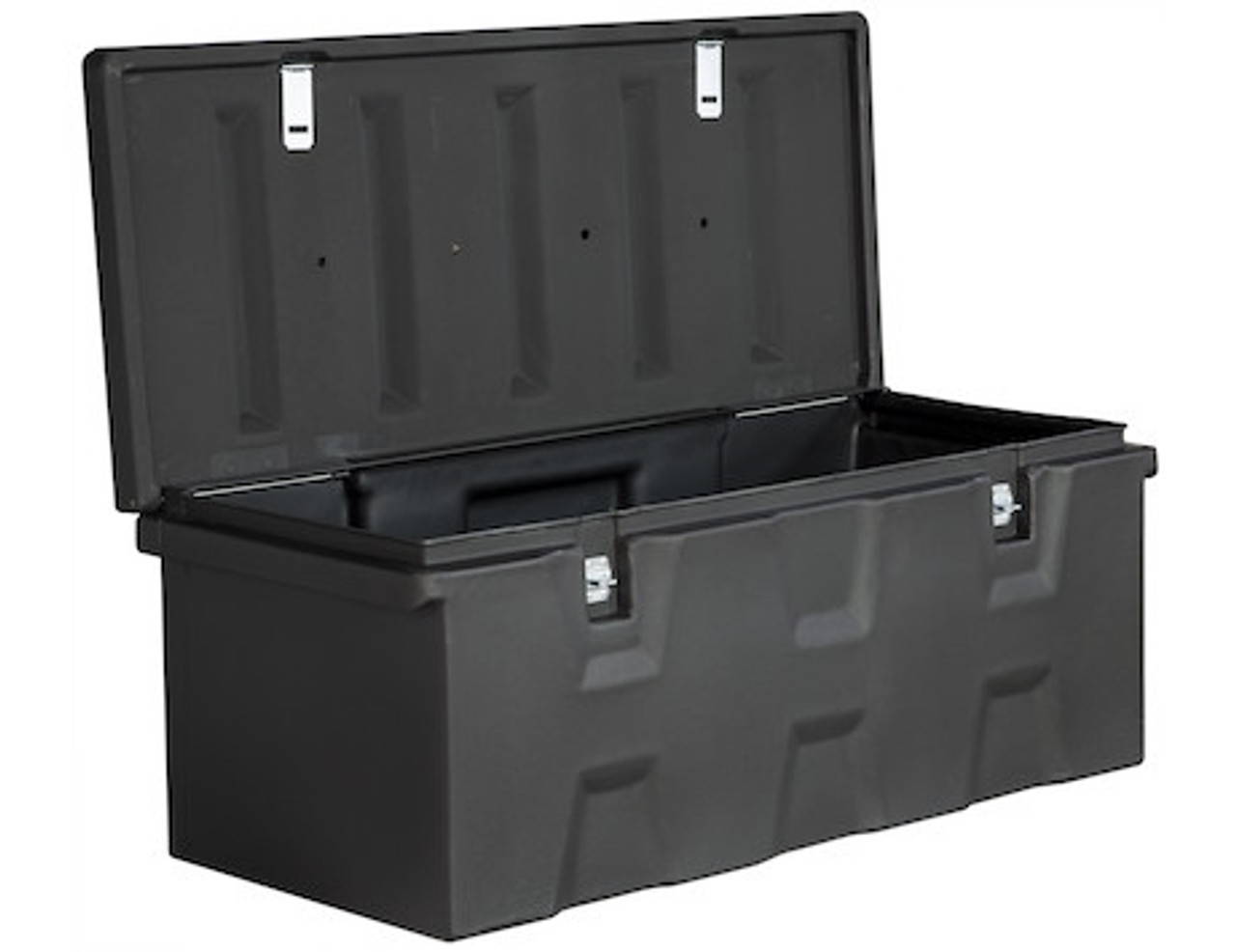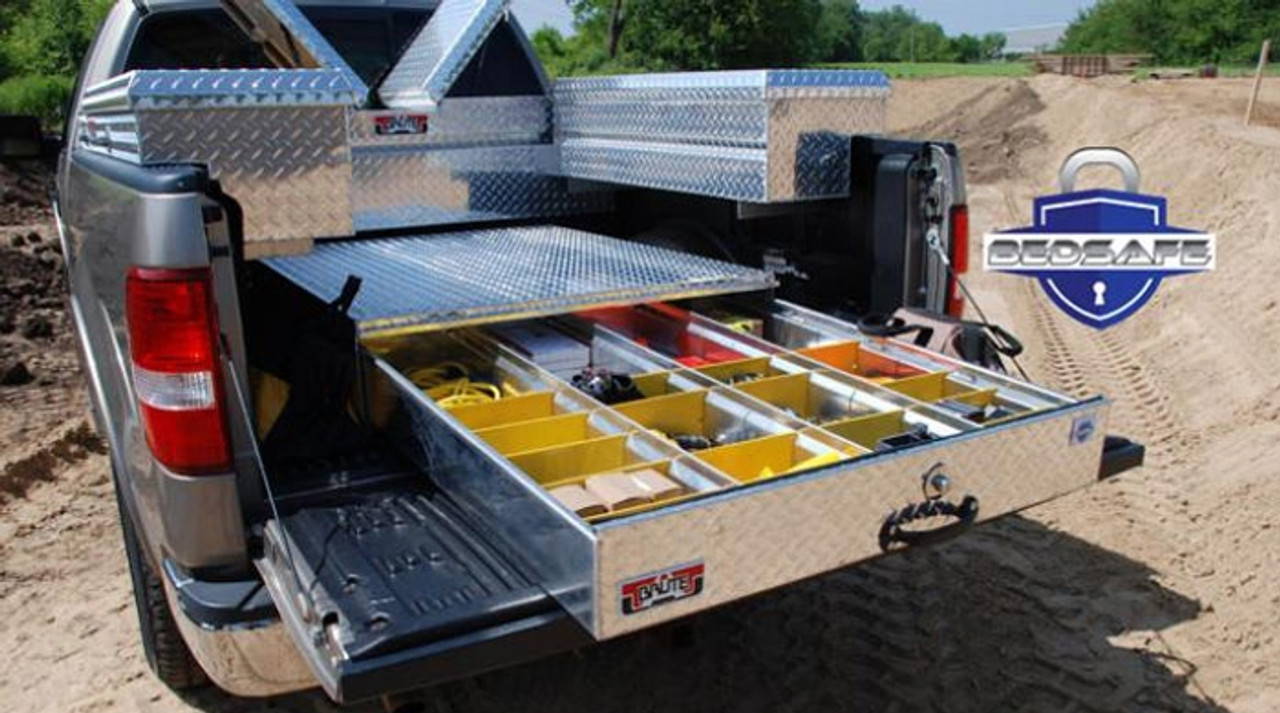 Other Features to Keep in Mind
There are a few other elements you should consider as you select a small tool box for your truck:
Truck bed and tool box size
Know the size of both the truck bed and the toolbox. Measure the distance between the side rails, the bed wall's height, and other pertinent measurements like the space between wheel wells. Then, compare the sizes to the tool box to ensure an accurate fit.
Accessibility
How easy it is to access your tools within the toolbox will also be an essential factor. For example, you may have to climb into the cab to access the tools within the chest tool box. Alternatively, you can get to your cargo more efficiently with a side mount toolbox.
Sturdiness and security
Truck bed toolbox products should withstand weather and threats from potential thieves. You want something rugged enough not to break easily and offers the security you need. Much of this may come down to the box's material and how you're able to lock it.
Water resistance
A solid and well-designed small toolbox will guard your tools and any cargo from the elements, including water. Water can damage your tools significantly, resulting in the potential for rust to form.
Additional Space-Saving Strategies
What if you've maxed out your truck bed space or want to see if you can maximize what you have? Take a look at some helpful space-saving tips:
Use your cab - While you want to use as much of your truck bed space as possible, you might be able to fit some items or tools within your truck cab. Invest in cab organizers or console storage to get the most out of the space.
Install cargo bars - Cargo bars can keep items in your truck bed from moving around while you're driving. They can also lead to even better organization.
Consider truck racks - Truck racks can keep tall items from moving around in your truck bed, allowing you to store items overhead, and leaving your truck bed area available for other items.
If you want to maximize your truck bed space, look at our inventory for more additional options.