How to choose between a Retrax and Pace Edwards Tonneau Cover
Are you on the hunt for the best retractable tonneau cover on the market? We can help! This month, we'll be comparing two major brands - Retrax and Pace Edwards. Both contenders specialize in retractable tonneaus, but does one do it better? As always, we've broken down the competition into various segments to compare different elements of each brand. Before we get started, we want to remind you that Leonard Truck Accessories does not sell any brand or product that is not high-quality and high-performing. Since we carry both brands, you can confidently purchase a tonneau cover from either and know that it will do its job well. That said, will one brand be the best of the best? Let's find out!
Firstly, let's talk about price range. We know that price point is a major factor in making a purchase decision. To make a long story short, both Retrax and Pace Edwards are fairly evenly matched. Here at Leonard Truck Accessories, you can get a RetraxONE for $1,061.06, or you can opt for a Pace Edwards Switchblade for $959.60. If you're looking to splurge, you can get your hands on a Retrax Power Retractable PowertraxPRO with Trax Rails for $2,799.00, or a Pace Edwards UltraGroove Electric for $2,607.67. As you can see, the differences are not very dramatic. If you're truly counting pennies, then Pace Edwards is the brand for you.
Most Affordable: Pace Edwards Switchblade
Most Expensive: Retrax PowerTraxPRO Electric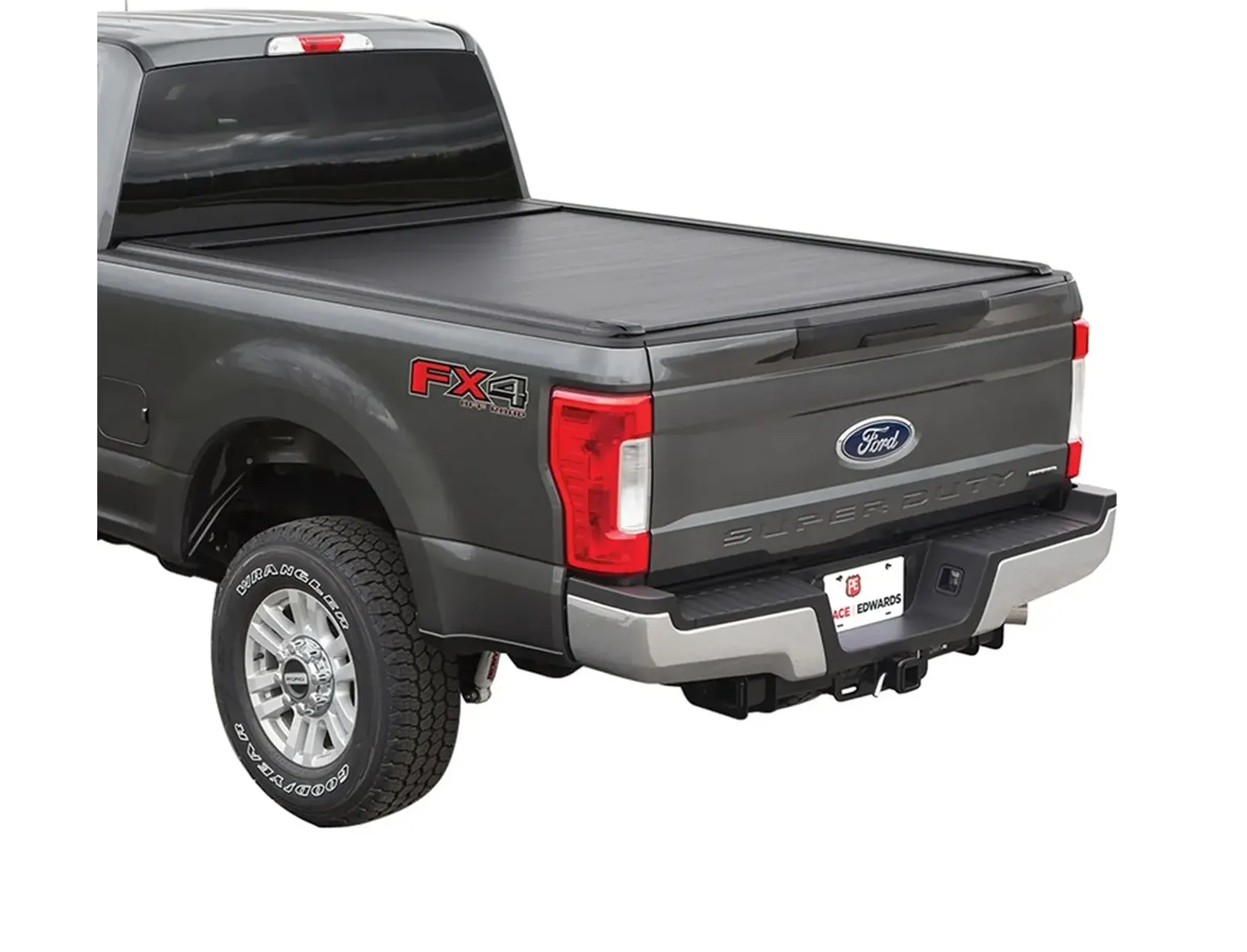 Materials
In terms of materials, both brands are evenly matched once again. The Retrax models are constructed from aluminum or aluminum-reinforced polycarbonate. Pace Edwards features aluminum as well, along with their signature ArmorTrek Vinyl coating. Both brands utilize aluminum because it is lightweight and very durable. On all products, you'll find a protective coating, usually in gloss or matte black. Pace Edwards' ArmorTrek Vinyl protects the tonneau cover from scratches, UV light, fading and more. The polycarbonate construction used on several Retrax models serves the same purpose. Generally speaking, the materials of both brands allow all products to hold a weight of anywhere from 200-500 lbs. They aren't messing around!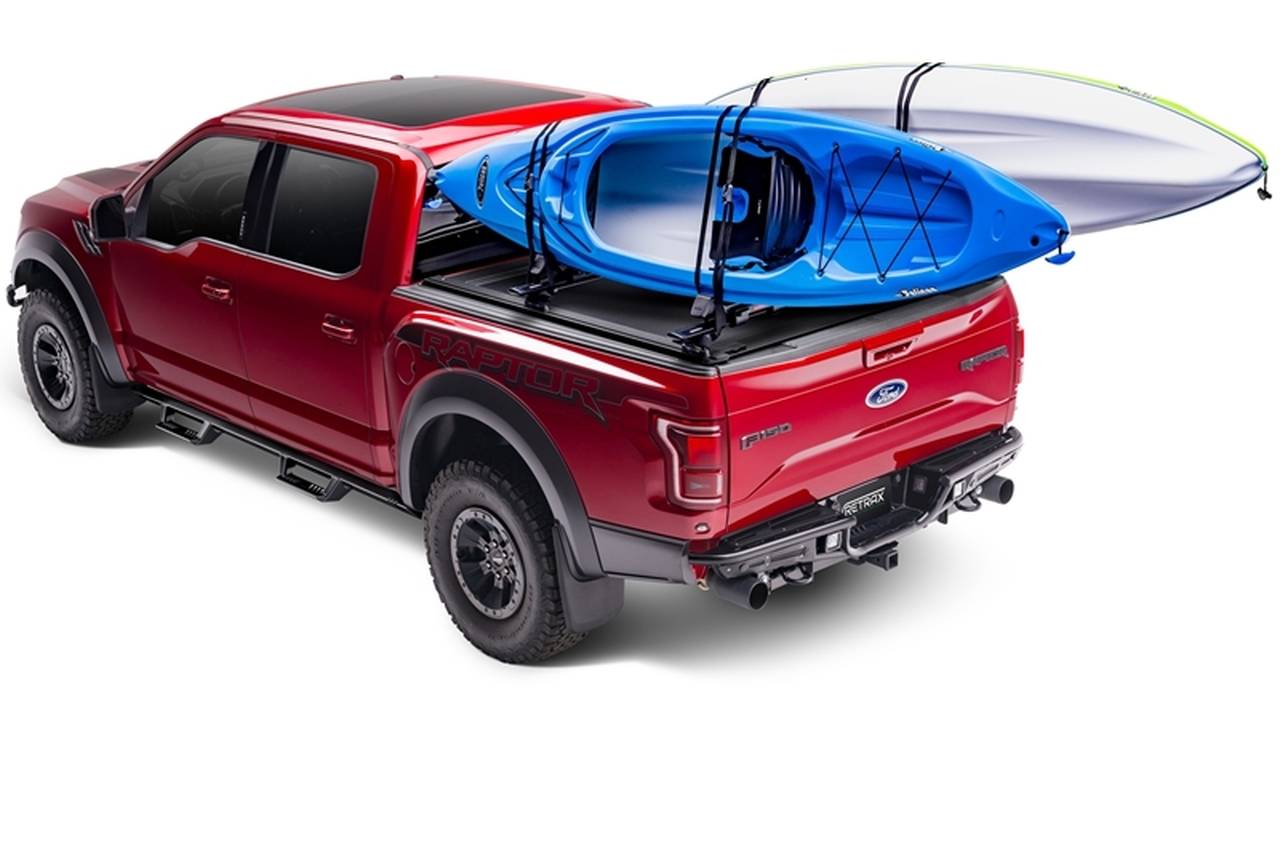 We know how important it is to have options. That's why Leonard Truck Accessories has such a huge selection of retractable tonneau covers to choose from! We proudly carry 15 Pace Edwards covers along with accessories, rails, locks, tracks, etc. We also offer 12 models from Retrax ranging from the RetraxONE to the PowerTrax Electric. Each model is designed to perform a bit differently and fit different models/years of trucks. Always make sure you measure your truck bed and input information correctly to make sure your new retractable tonneau cover will fit properly
Reviews/Ratings
Ready to hear what the people have to say? Our team compiled information from our past sales, customer reviews, and personal experiences, but we realized that can be biased. So, our team went through ten lists of the best retractable tonneau covers in 2020 at random (avoiding any brand's site of course) to give Retrax and Pace Edwards a fair shot. For each article, we marked down weather Retrax or Pace Edwards appeared higher on the list. Turns out our personal findings were correct because we had a 5/5 tie! While the two brands in question did not appear in the first position on each list, they were on each list. That goes to show you that these companies are known and loved by the retractable tonneau cover community. We also checked out some ratings on Amazon and other third-party seller sites, and we found that Pace Edwards products received anywhere from 3.6 to 5 stars out of 5, and Retrax received from 3.4 to 5 stars out of five. If you hadn't yet noticed, these brands are very well matched.
Retrax Ratings: 3.4 - 5 of 5 stars
Pace Edwards Ratings: 3.6 - 5 of 5 stars
Our Thoughts

Based on the above findings, we can confidently say that these two contenders are just about tied on all accounts. Both Retrax and Pace Edwards are hugely popular, and owners of each have nothing but good things to say about their model of choice. If you truly want to find your perfect match, we suggest looking through each model to find the special features each has to offer. Unlike some brands, the models here can be quite different in terms of what they offer. There are so many unique brand features that we avoided making a separate section about it in fear of missing some or leaving some out! You would truly be pleased with a retractable tonneau cover from either brand. As we said in the beginning of this article, we only sell the best brands, and Pace Edwards and Retrax have clearly passed that test. If you want to browse these brands, check out our website: Retractable Tonneau Covers