Top 3 Portable Winches in 2023
Whether you are a casual off roader, or a diehard who spends every weekend in the mud, one of the most important tools that you can have as part of your off-road kit is a suitable winch. A winch provides some assurance that when, not if, you get stuck, you will have a fighting chance at recovering the vehicle on your own. It also gives you the ability to help out other folks on the trail when they end up in a sticky situation.
How to Use a Winch
Just like any good tool, a winch can be incredibly useful, but also potentially dangerous. It's important to be safe when you use a winch, to avoid hurting yourself or people in the area. Here are a few general steps outlining how to use a winch.
1. Choose a strong point to anchor the winch. A tree, another vehicle, or a sturdy post can all serve this function, but ensure that the anchor point will have enough strength to hold up to the abuse you're about to dish out.
2. Assemble your winch and attach it to the anchor point. Follow the manufacturer's instructions to assemble the winch and attach it to the anchor point using the mounting bolts or brackets provided.
3. Prepare the load. Make sure that your load is secured and balanced, and that there is a clear path for it to travel. If you're pulling a vehicle, for example, make sure the wheels are straight and that the winch cable is securely attached to a solid point on the frame.
4. Clear the area around the winch cable. A winch cable with a load has a ton of potential energy, and if it snaps it can whip around and seriously injure a bystander.
5. Disengage the brake. The brake is a safety device built into your winch that prevents the load from moving unexpectedly. It will need to be disengaged before you begin winching.
6. Begin winching. Start the winch by pressing the power button and keep an eye on whatever you are winching, as well as the cable, to make sure that everything is moving according to plan.
7. Engage the brake. Once the load is close enough, stop the winch and engage the safety brake, to allow the load to come to rest.
8. Secure the load. Make sure that your load is stable and secure before releasing the winch cable. If you are pulling a vehicle, make sure to put it in park and apply the emergency brake before releasing the winch.
Remember to always follow the manufacturer's instructions and use proper safety precautions when using a winch. It's also a good idea to have a spotter to help guide the load and keep an eye on the winch cable.
Types of Winches
Winches come in many varieties, including hand winches, electric, hydraulic, pneumatic, planetary, and worm gear winches. When it comes to building a winch for a truck, most manufacturers have adopted an electric winch form factor, often with reduction gears to increase the torque available.
The most common type of winch that you'll find for truck winching is the bolt-on variety that attaches to the frame of the vehicle, via a bracket on the front bumper. These units can be purchased with load capacity ratings of well over 10,000 pounds and have the advantage of being permanently mounted to the vehicle and ready at any moment. If you use your rig for off-roading regularly, this is probably the route you want to take.
Another option for the casual off-roader is the winch in a box format, with a self-contained unit that includes the winch, cables, power cables that you hook up to your vehicle battery, and any bolt-on pieces that are required for assembly.
The final category includes small hand tool style winches that can be transported very easily but tend to have very low load capacity ratings.
Warn Zeon Winch Series
The Warn Zeon series of winches are proven equipment from a trusted manufacturer, with a great track record. Their 10,000 and 12,000-pound load ratings are strong enough for even the most decked-out ride.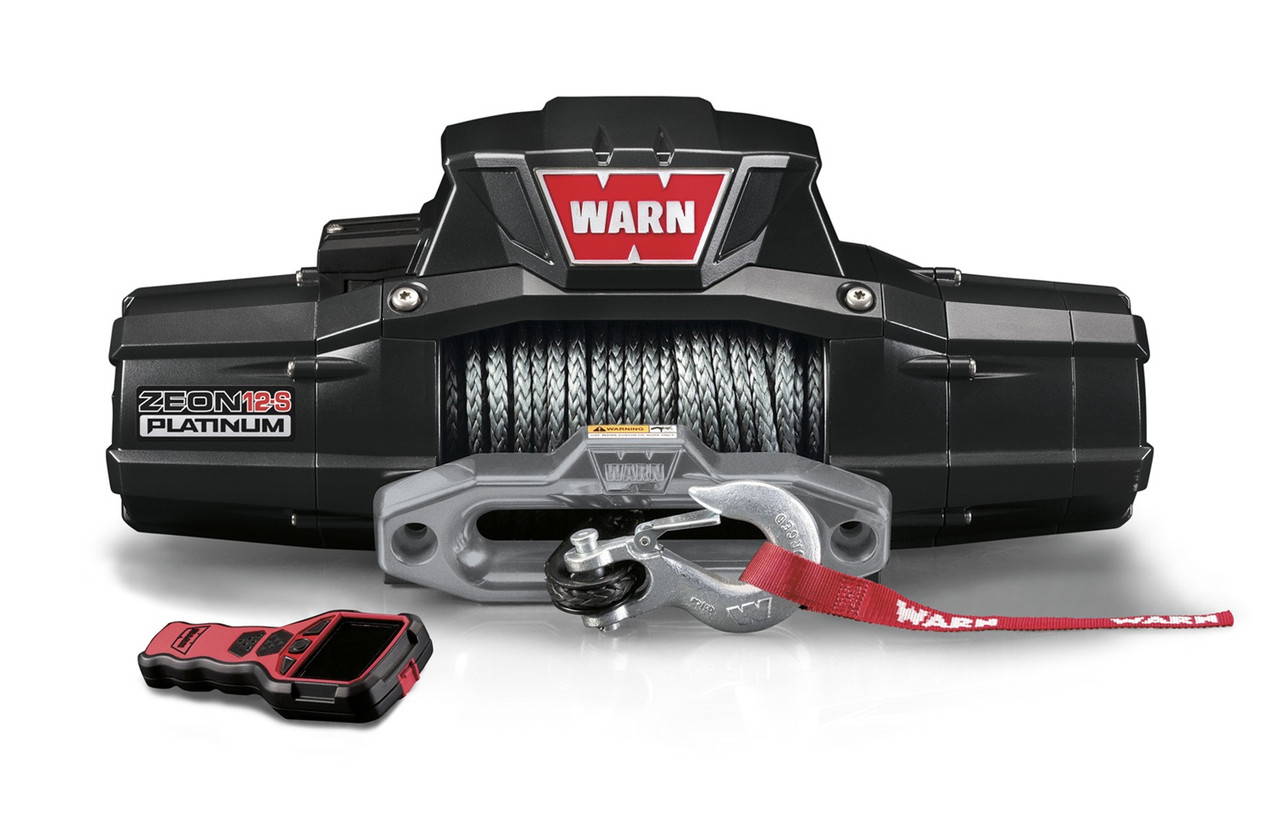 Westin SuperWinch Winch2GO
The Westin SuperWinch Winch2GO is a completely portable winch system that comes in a kit the size of a medium toolbox. With a weight rating of 4,000 pounds, it'll do the trick for many situations.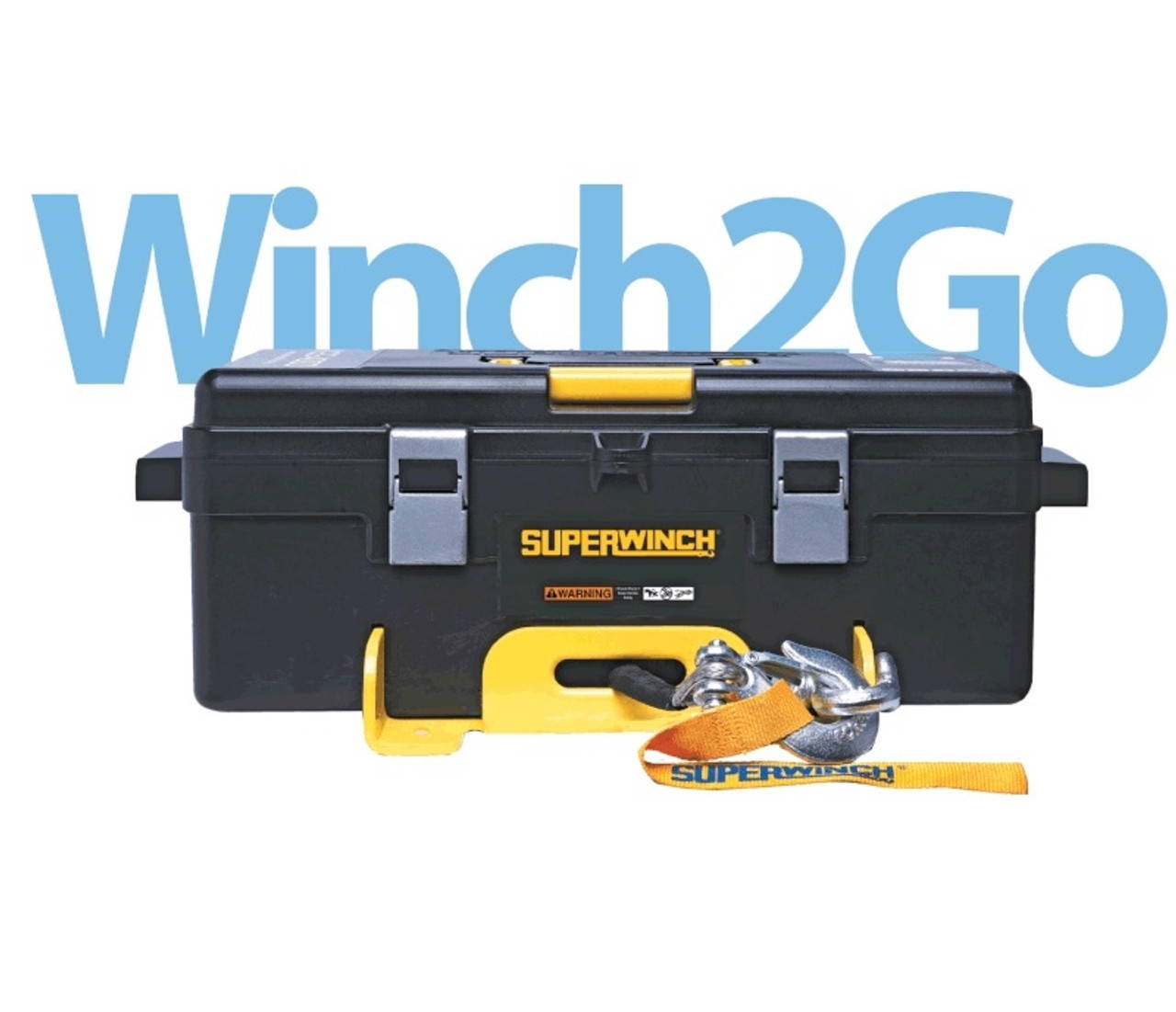 Warn Cordless PullzAll
The Warn Cordless PullzAll is a light-duty tool with an incredibly small form factor that you could backpack into a situation. It only has a weight rating of 1,000 pounds, but that might be the difference between taking a hike and driving out.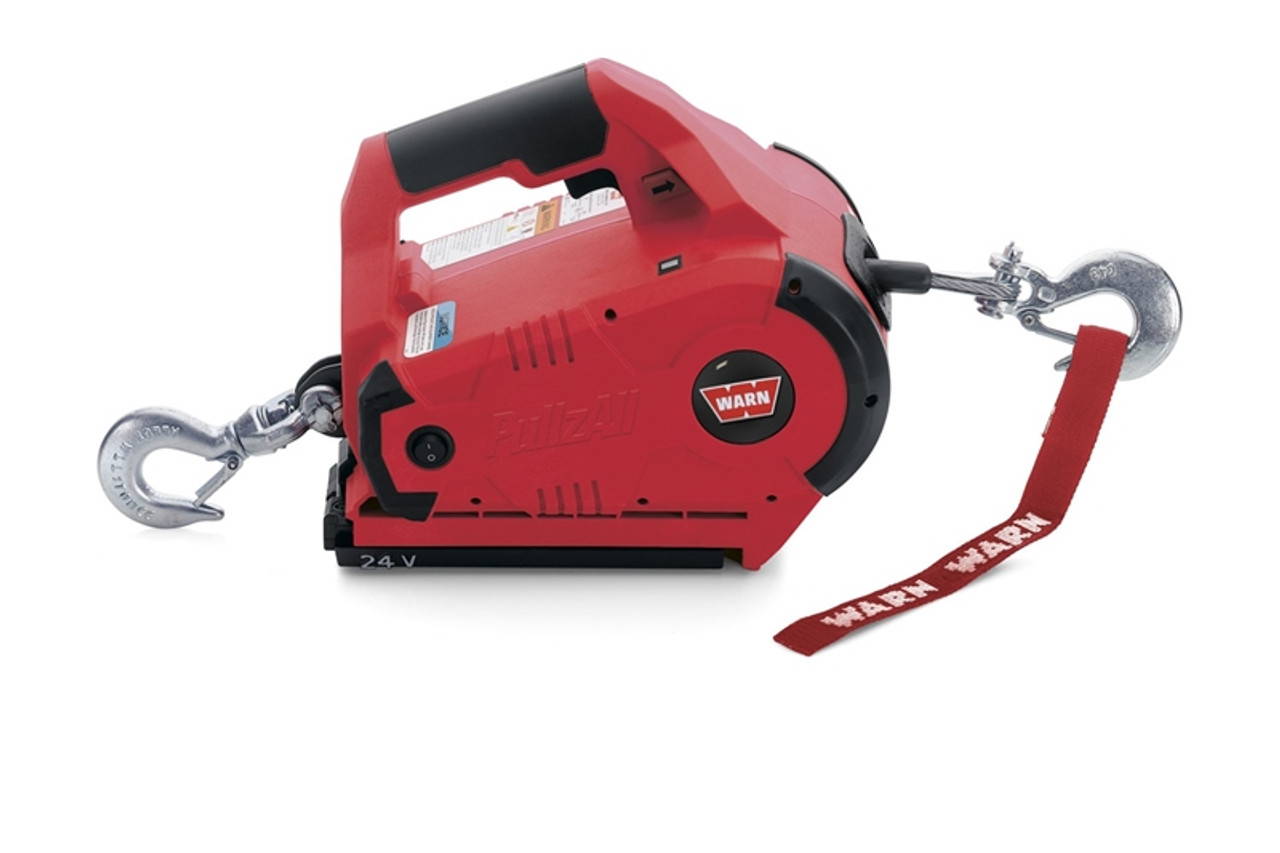 When it's time to outfit your off-road vehicle with a new winch and winch accessories, let Leonard Truck Accessories help you find all the perfect parts for your build.