Top 8 Heavy Duty Headache Racks in 2022
Trucks are widely known as the workhorse, do-it-all vehicles of the automotive industry. They can tow our heaviest loads, take us off the beaten path and provide plenty of storage for all our gear. But one truck accessory that is often overlooked is the headache rack.
A truck headache rack attaches to the bed and provides protection from shifting cargo. It also offers a convenient place to tie down cargo, or even mount extra lights. Most headache racks are made from steel tubing or lightweight aluminum and wire mesh, making them extremely durable.
With so many choices available, Leonard Truck Accessories makes it easy to find the headache rack that best fits your needs. Our headache racks come in a variety of styles and sizes to fit most trucks on the road today.
Are Headache Racks Worth It?
Absolutely. A headache rack protects your cab from shifting cargo and provides a convenient place to mount extra lights or tie-down gear. And if you're looking to add extra lights without permanently drilling into the cab, a headache rack with lights is the best option.
What Is a Headache Rack?
Simply put, a headache rack is a piece of equipment attached to a truck's bed. It is used to protect the truck's cab from any shifting cargo that might be in the truck. It also provides a convenient place to mount any extra lights or tie down any cargo that might otherwise remain unsecured.
There are many different headache racks types and styles, but they all serve the same purpose. Do yourself a favor and invest in a headache rack for your truck. It will save you a lot of headaches (pun intended) in the long run.
Benefits Of Truck Headache Racks
When it comes to headache racks, there are several benefits. These benefits include:
Protecting the cab of your truck from shifting cargo

Providing a convenient place to mount extra lights or tie-down cargo

Adds a level of safety to your truck

Helps to keep your truck better organized

Adds a level of style and personality to your truck
Types Of Headache Racks
The most common type of headache rack is the cab guard. As the name implies, cab guards attach to the back of the truck and protect the cab of the truck. These types of headache racks are typically made from steel or aluminum tubing and wire mesh or louvers.
Other versions have integrated lights. These types of headache racks do not provide as much protection for the cab of the truck but increased visibility. Additionally, it allows you to mount light bars with no additional drilling. These are great for those who want the functionality of a headache rack but also want to see and be seen at night.
There are also headache racks that come with storage baskets. These types of headache racks provide both protection and storage. The baskets can be used to store tools, small equipment, or other items that you need quick access to.
8 Headache Racks That Are Worth It
Easily one of the most popular, the Highway Products Aluminum Headache Rack is made from aircraft aluminum and has an open mesh design that provides good visibility while still protecting the back glass. It also features a perforated section for the third brake light.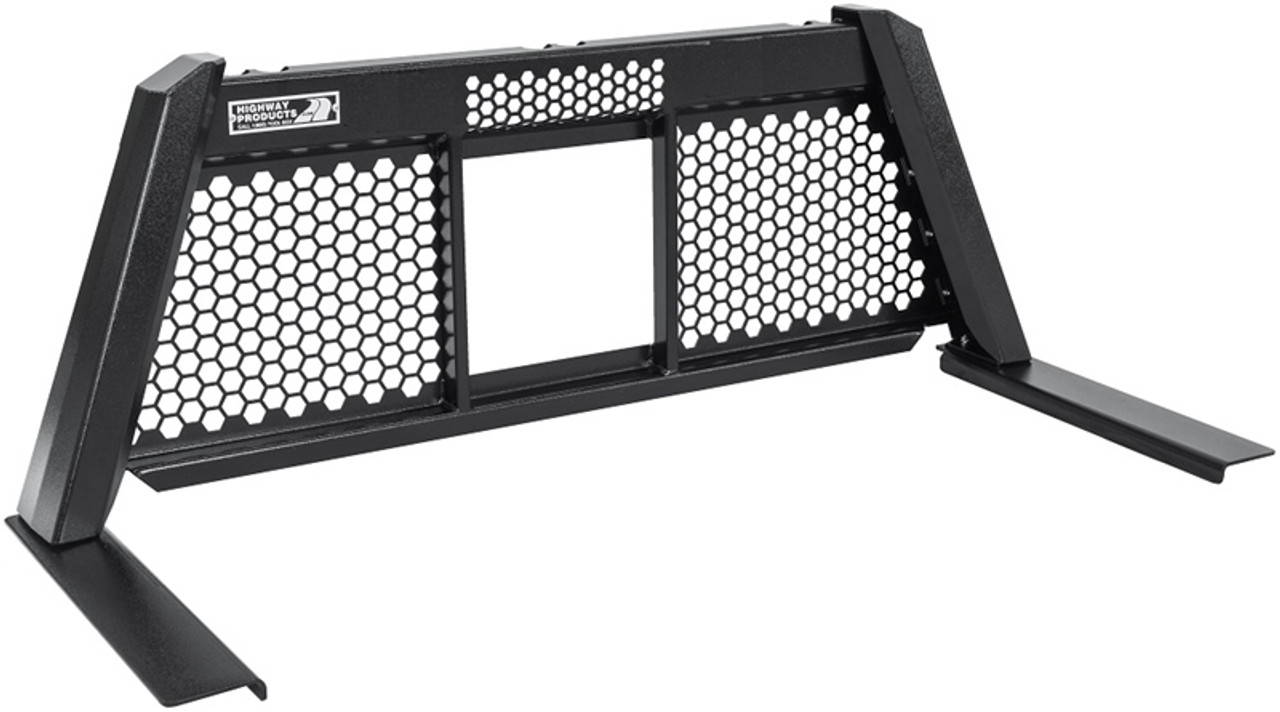 Backrack headache racks are easily one of the most well-known brands when it comes to headache racks. And it's easy to see why. the 2"x2" square tubing construction and 3/16" diameter cold rolled steel wiring make it one of the strongest and most durable headache racks on the market.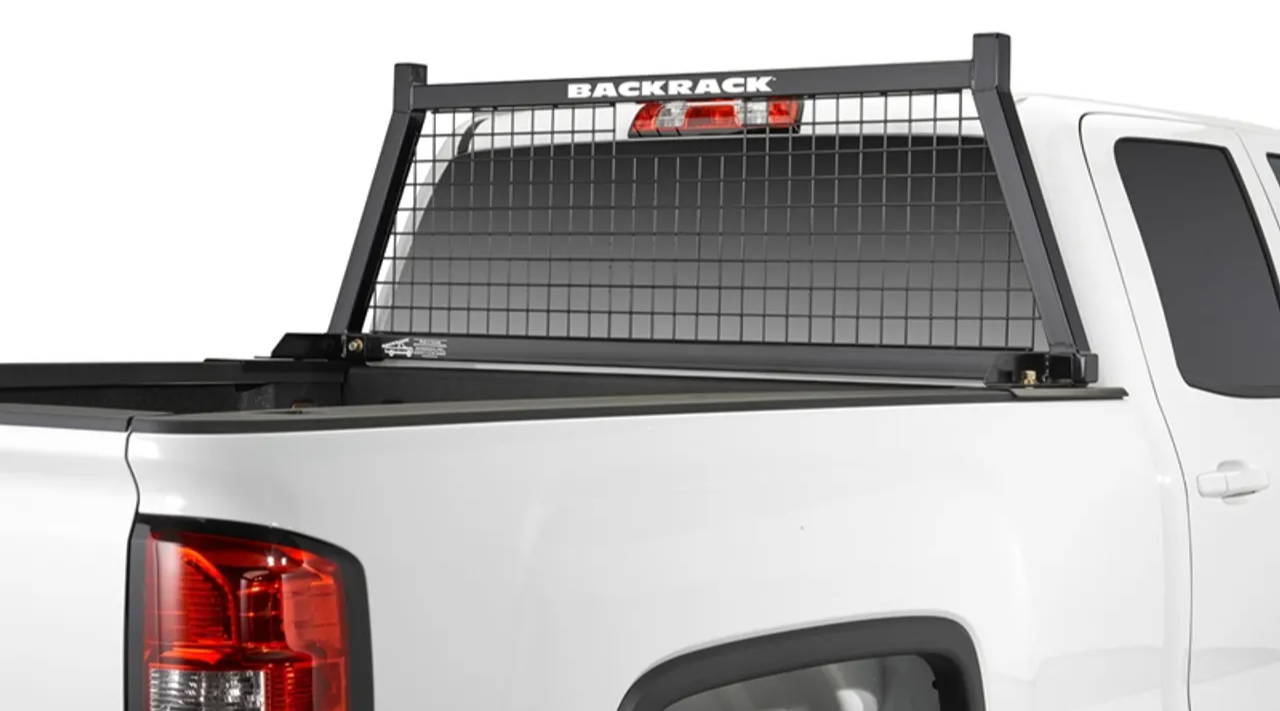 High protection, low price. That's what the BACKRACK Louvered Headache Rack Frame offers. It has the same great features found on the original Backrack safety rack but with a more durable louvered design. All that while still being one of the most affordable headache racks on the market. What's not to love?

For those looking to stand out from the crowd, the Texas Truck Racks Service Body Headache Rack is a great option. It's available in a white powder-coated finish that is sure to turn heads. Additionally, the 76" mounting base will fit single or dually trucks with ease.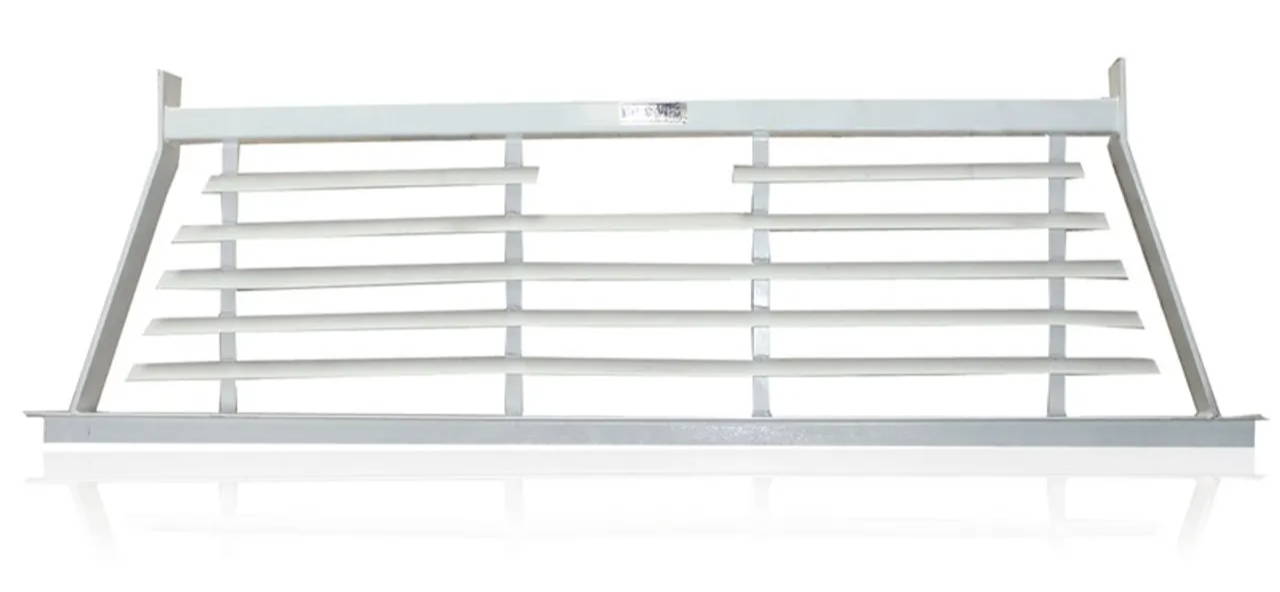 Leave everyone speechless with the Highway Products Aluminum Headache Rack Savage HD Open Mesh. It's made from aircraft aluminum and has an open mesh design that is sure to turn heads. Additionally, it comes with a LED light kit that comes in handy when working in low-light conditions.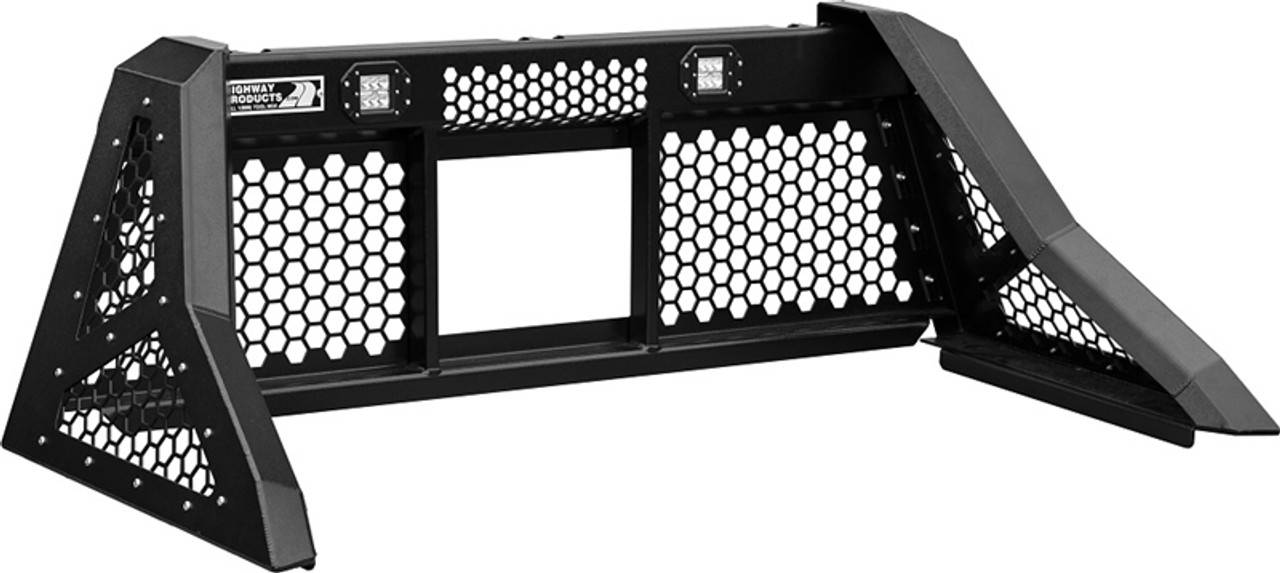 Westin has taken the headache rack to the next level with the Heavy Duty Xtreme HDX Truck Headache Rack. It features several innovations like welded tie-off hooks to help keep your cargo secure. A 2" round top tube keeps larger items such as ladders from sliding off during hard cornering. It is also fully compatible with the HDX ladder rack and comes with a 3-year warranty.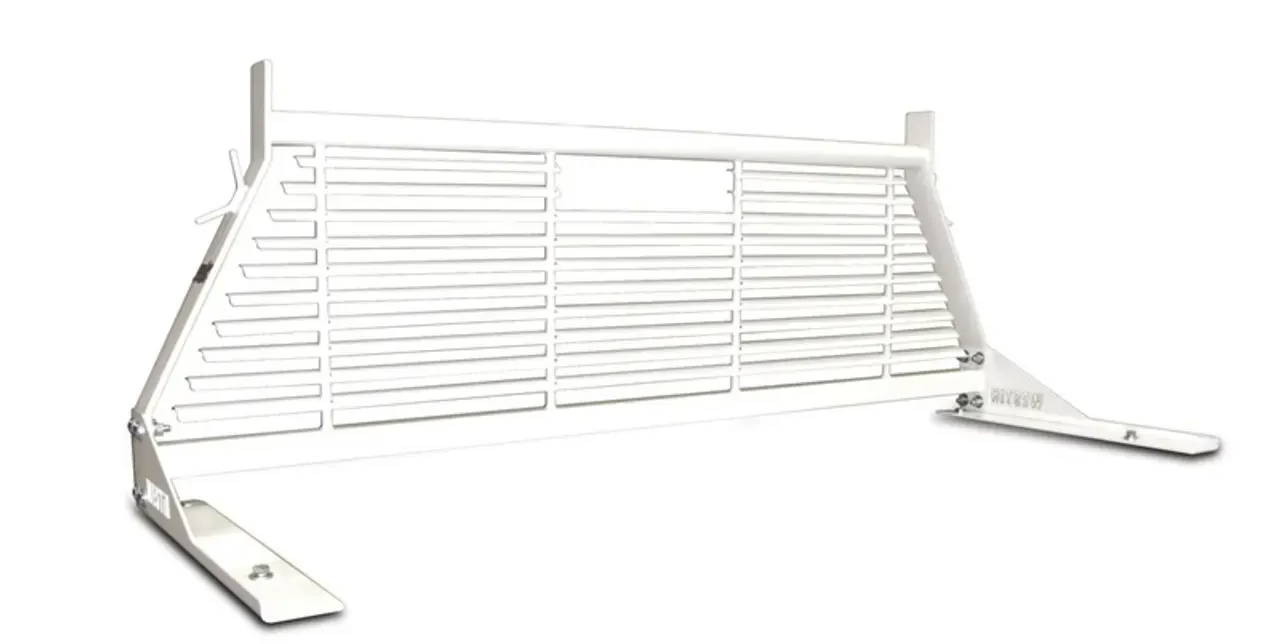 Protection is the name of the game when it comes to the B&W Cab Protector. Its heavy-duty construction is sure to protect you and your cargo when you need it most. Additional features including built-in LED lights and integrated grab handles make this headache rack a must-have for anyone who regularly transports cargo.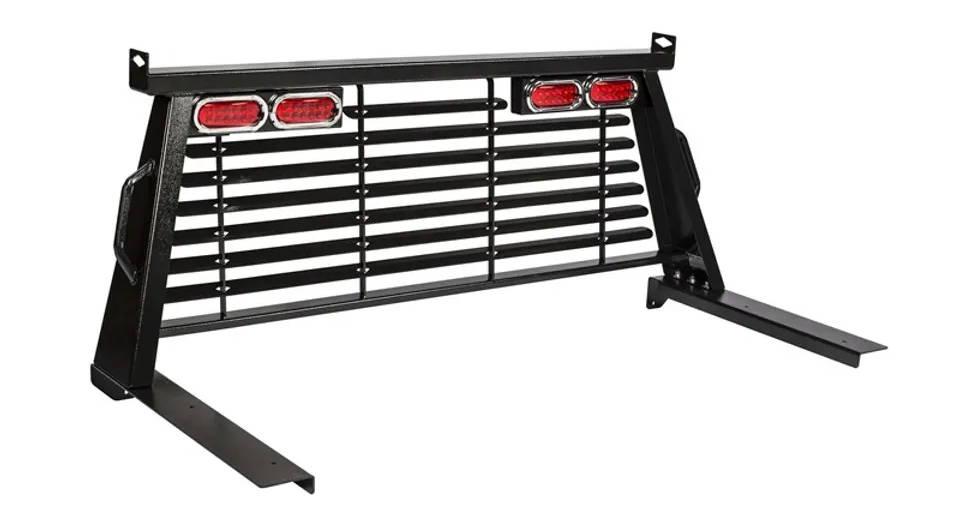 This no-nonsense design from WeatherGuard is sure to get the job done. The steel mesh construction is built to last and the ARMOR-TUF powder coat finish ensures it will look good even years down the road. The rubber-coated tips on the uprights help protect your cargo such as ladders and pipes from being scratched or damaged.
Whether you're looking for protection, storage, or both, there is a headache rack out there that is perfect for you. With so many great options at Leonard Truck Accessories, it's easy to find one that fits your needs and budget. Get out there and find the perfect headache rack for your truck today!