5 Truck Accessories That Will Go the Extra Mile
Have you ever found yourself wanting more from a truck accessory? We don't blame you; a lot of accessories have the potential to be so much more, and many fall flat. There are a few brands who are stepping up to the challenge to try to give you the most bang for your buck. Here are some truck accessories that you can get right here at Leonard Truck Accessories that will save you a ton of time, money, and hassle. Maybe you didn't realize you needed these accessories in your life before, but you will after you see what they offer.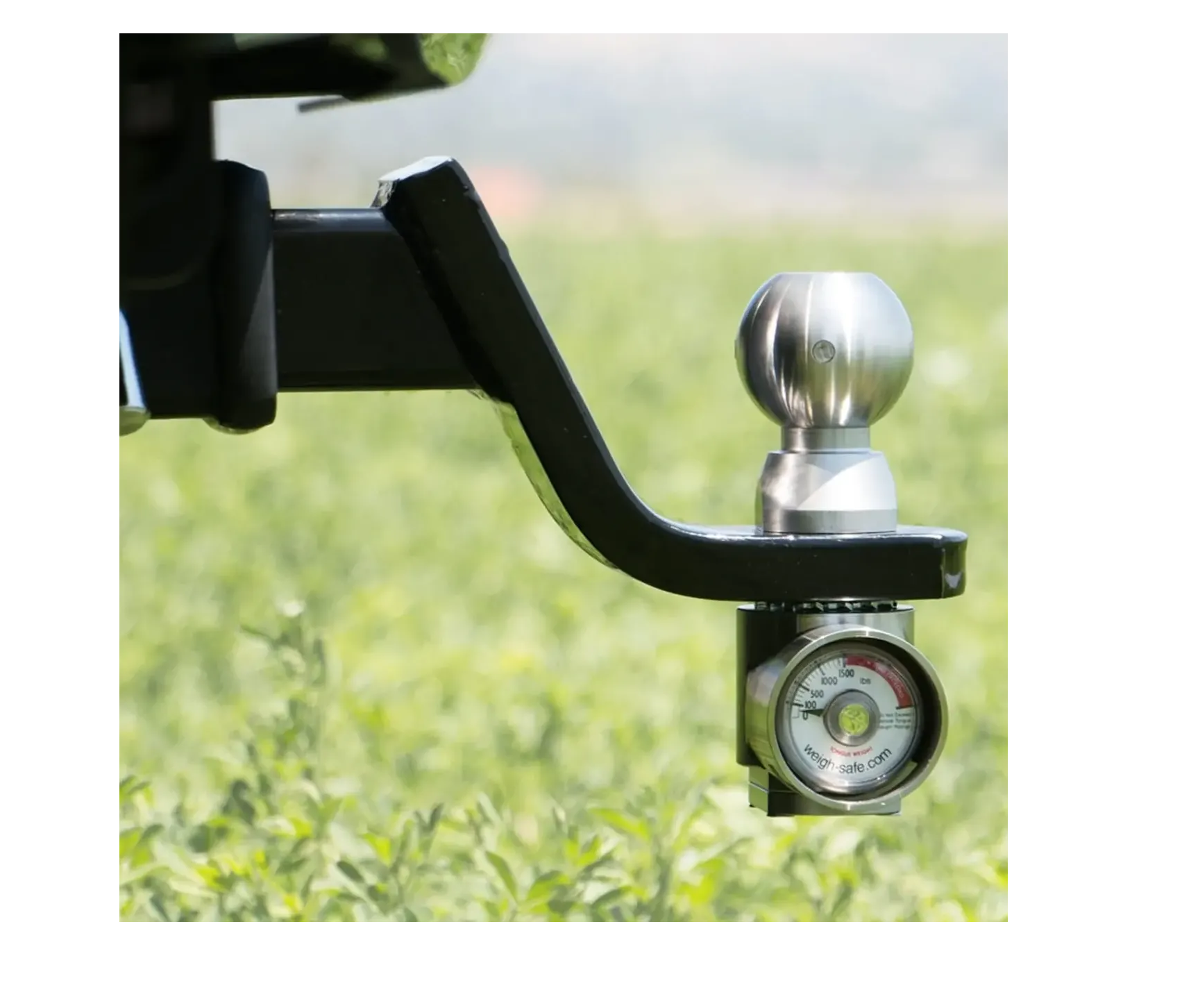 There are so many options for trailer hitches that you could spend a whole day and still not get through them all. WeighSafe is different. They include a scale in their hitches so that you can be sure you're not overloading your pickup. This makes towing so much safer for everyone involved. It also keeps your truck protected from overworking to haul a load that it can't handle. WeighSafe hitches measure the tongue weight of a load, otherwise known as the downward force applied by the trailer. According to experts, the tongue weight should fall between 9% and 15% of your Gross Trailer Weight. Venture outside of these parameters and you'll run into problems such as swaying, rocking, and rear drag. With a WeighSafe hitch, you'll be able to make sure that your tongue weight is correct before you start driving. Why don't more companies do this?! Pick one up here: WeighSafe Hitches with Scales
Read that header one more time. A tonneau cover with a built-in toolbox. Genius! Why purchase two products when you can buy one? The toolbox can support up to 400 lbs, and is actually deeper than most commercially-available toolboxes. Both the tonneau cover and the toolbox are crafted from top-quality materials that are built to last even in harsh conditions. The tonneau cover tilts up like your everyday hard cover, but can be removed easily if you need to carry taller cargo. Both aspects of this accessory can be locked to protect your cargo big and small. But why stop there? The toolbox has drainage holes and insulation so it can be a cooler as well! You can pack up your pickup to go to the beach and use the toolbox as your food and drink storage. There are no warm beers when you have this baby. The Stowe Cargo System 2-in-1 Toolbox and Tonneau cover is extremely high quality and is a fantastic investment. We highly recommend it. Find out more here: Stowe Cargo Systems Toolbox Tonneau Cover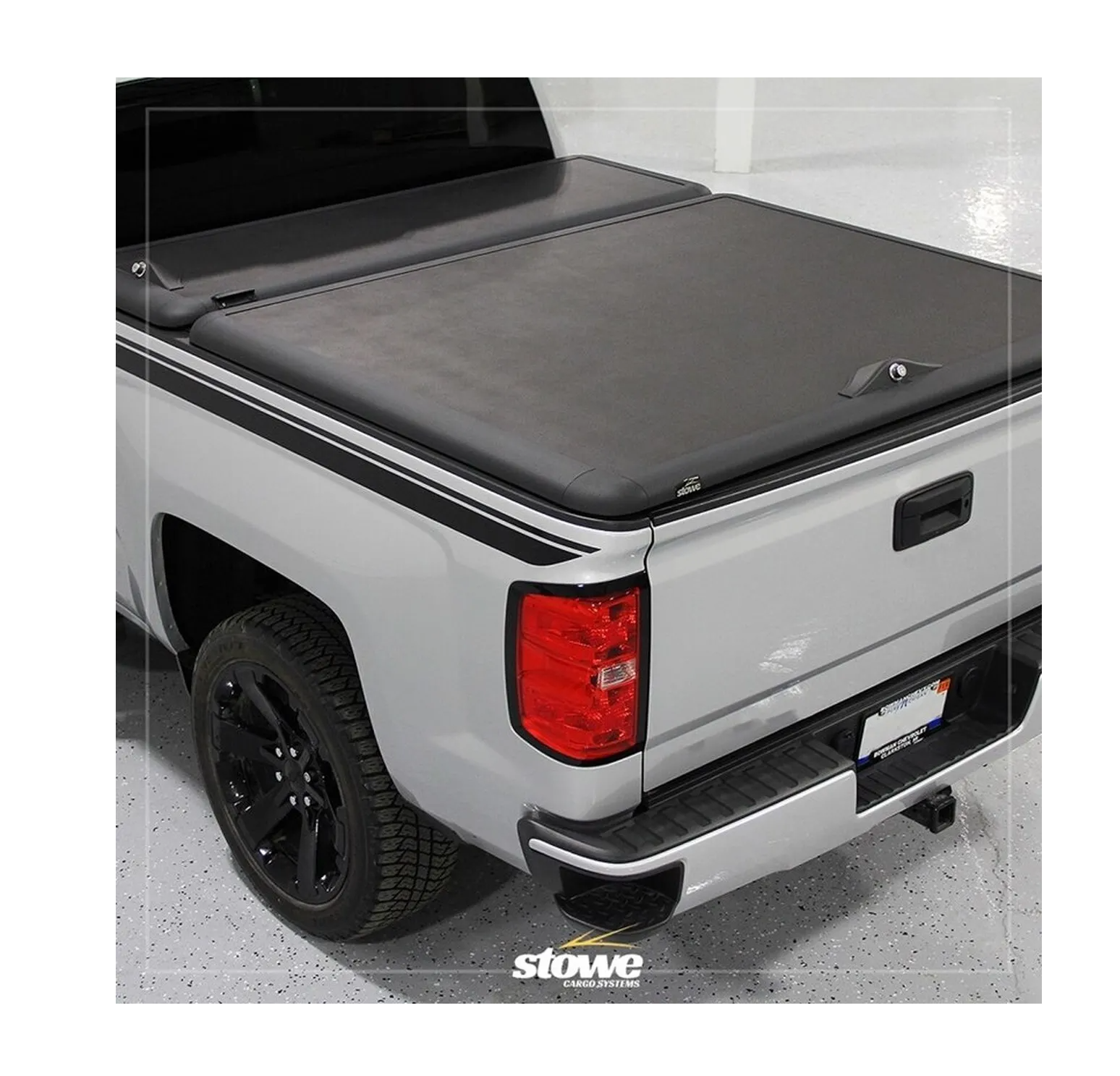 Ever find yourself on the road running on empty with no gas station in sight? We have the product for you. Transfer Flow Inc. is known for their transfer fuel tanks. This bad boy does double duty; it's a transfer tank and a toolbox. Pretty awesome right? The tank holds 40, 70, or even 100 gallons and comes with a 12-Volt GPI Fuel Pump. You can pump up to 15 gallons per minute with this tank! It's DOT legal for gasoline, diesel, methanol/ethanol, and kerosene. You can also use this tank as a toolbox to carry around rags, small tools, or anything else you need on a daily basis. There's no room in your truck bed for a transfer fuel tank and a toolbox, but thanks to Transfer Flow Inc., you don't have to choose. Learn more here: Transfer Flow Fuel Tank and Toolbox Combo with Pump
We all know the benefits of mud flaps. No-Drill MudFlaps protect the fender and rocker panel from stone chips, slush, dirt, and debris. The No-Drill MudFlaps can be mounted in literally minutes, making it easier than ever to get mud flaps on your pickup. There's no need to remove your tires and wheels, or drill into the delicate metal surface! Each No-Drill Mud Flap is molded from a proprietary thermoplastic resin designed to fit your specific vehicle perfectly. Protect your pickup's fenders without the hassle of complicated installation. They can be removed easily as well should you decide they aren't necessary. You can get two or four of the WeatherGuard Mud Flaps from Leonard Truck Accessories to best fit your needs. If you travel offroad, or if you tow a lot, we'd highly suggest investing in some of these mud flaps for added protection to your truck and trailer. Order some here: WeatherTech Mudflap No-Drill Digital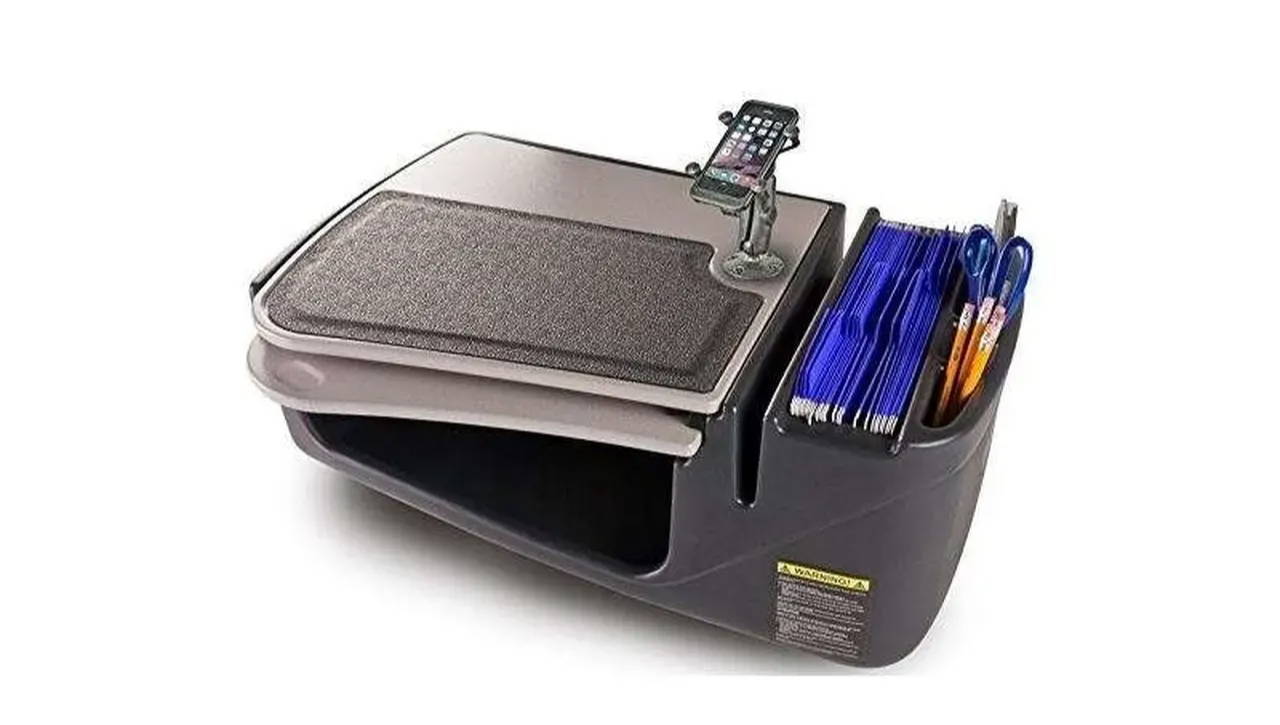 The last product on our list is the AutoExec GripMaster Car Desk featuring an X-Grip Phone Mount. Plenty of truck owners need a workspace in their cab. Of course, you can't work while driving, but you can work while parked! This car desk is perfect if you work from your cab frequently. The work surface is non-slip rubber (perfect for laptops), and there's a pull-out writing surface that's smooth and solid. But wait, there's more! This car desk also has hanging file storage, back storage for small items, and a hidden storage compartment beneath the work surface. This hidden storage compartment can hold a laptop or tablet and keeps it out of view from the exterior of the vehicle. The GripMaster Desk is attached with the passenger seatbelt to prevent it from sliding around. The phone mount makes it easy to see when you have a notification, where your next turn is, and what song is up next - all hands-free for safety. This product is a must-have for in-cab workers! Get yours here: AutoExec GripMaster
We hope you've found these accessories as useful as we do. We love a problem-solving accessory, especially when it solves a problem we didn't realize was so annoying! There are plenty of other examples on the Leonard Truck Accessories website, so be sure to browse through the categories to find your next double-duty product. Happy hunting! Visit leonardaccessories.com for more.