How to Pick the Best Truck Bed Liner?

BedRug vs WeatherTech vs TrailFx vs Rugged Liner
A bed liner is a great investment for pickup owners. They serve many purposes including protecting your bed from dings and scrapes, avoiding rust or damage caused by exposure to the elements, and preventing sliding cargo. There are many different options to choose from. Each brand uses slightly different materials and offers different value propositions. To make your search a bit less tedious, we've curated this comparison list of a few of the most popular liner brands we carry.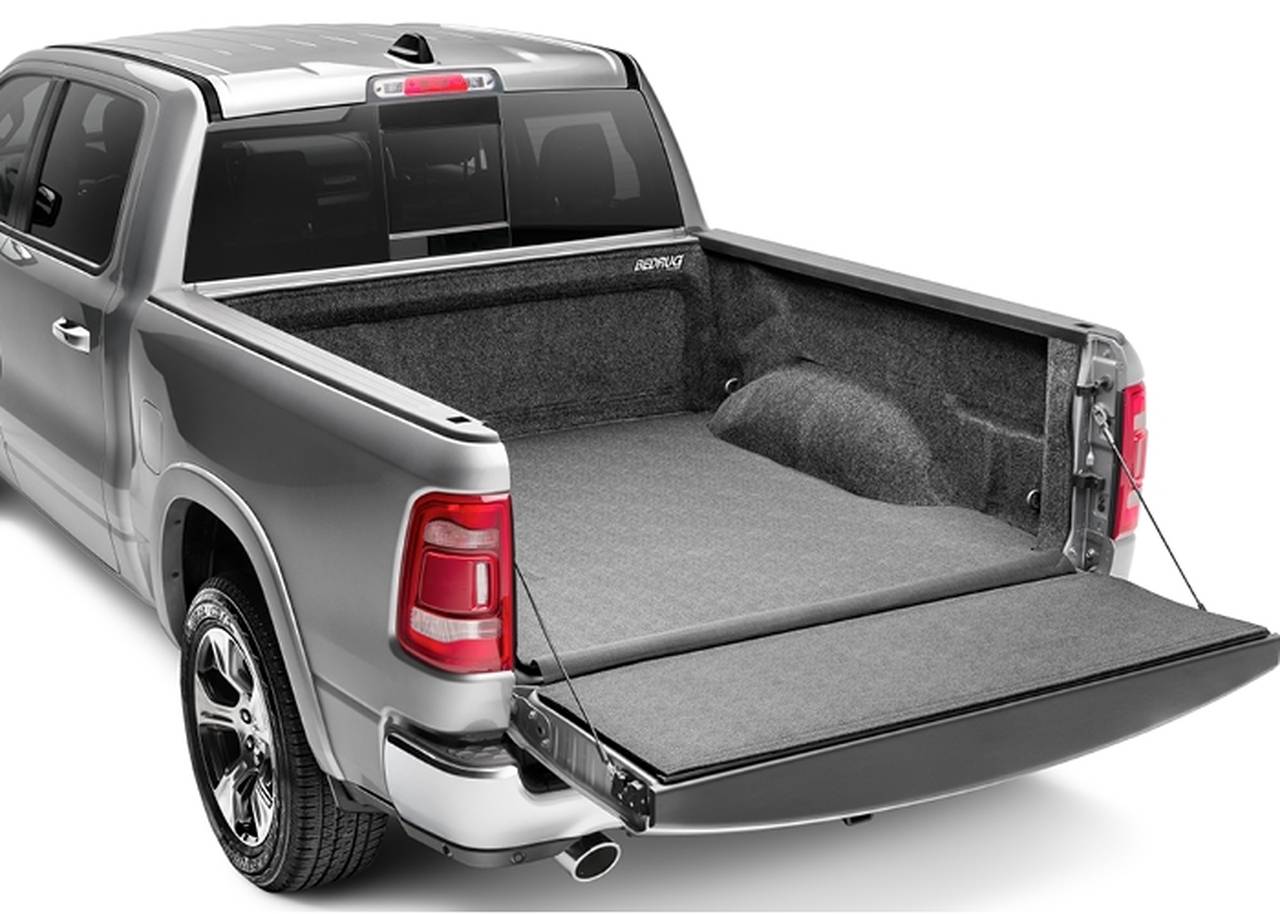 BedRug is one of the top choices when it comes to truck bed protection. Their unique 100% polypropylene material looks like a rug but is as tough as nails. You don't need to worry about damage from cargo, weather, or even chemicals with these liners. They're impervious to most common chemicals and will not mold. BedRug Liners are top-of-the-line protection for both your truck and your cargo. If you're looking for a liner that won't quit, this brand is a great place to start. Check it out here: BedRug Truck Bed Liners
Truck owners love WeatherTech. All of their products are extremely durable and are sure to last for years. Don't let the soft-touch feel of these liners fool you; they're every bit as tough as the rest of the WeatherTech family. These liners are made from 100% recyclable and odorless thermoplastic elastomer. It's super strong, won't warp or crack, prevents slipping, but still allows for easy loading and unloading. WeatherTech liners are a great choice if you want to protect the paint of your truck and get full-bed coverage. Find Weathertech Liners here: WeatherTech Truck Bed Liners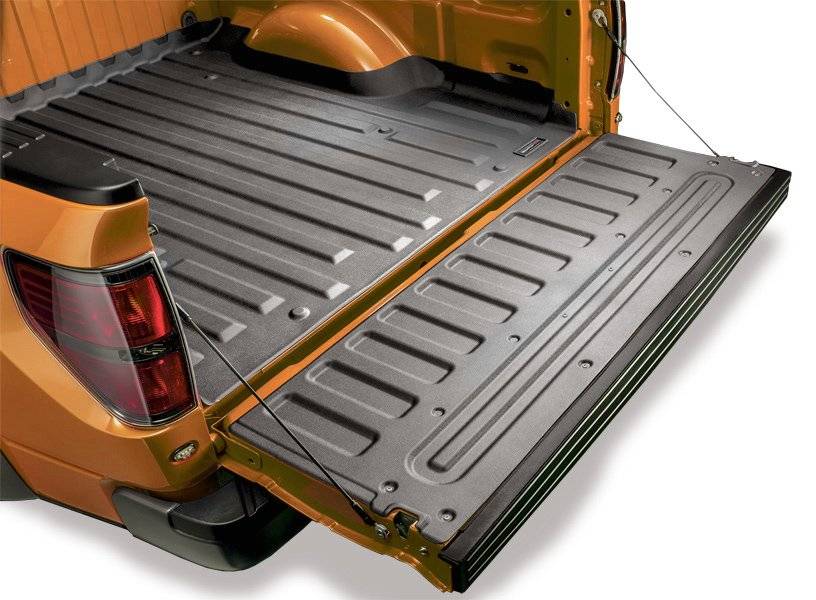 | | | |
| --- | --- | --- |
| | BedRug Liners | WeatherTech Liners |
| | | |
| | Impact TPO and BedRug fiber | 100% recylable and odorless thermoplastic elastomer |
| | Easy load and unload, non abrasive backing, UV resistant, impervious to chemical, and will not mold. | Custom fit, soft touch materials prevents slipping, durable, flexible, UV resistant, and will not break or warp. |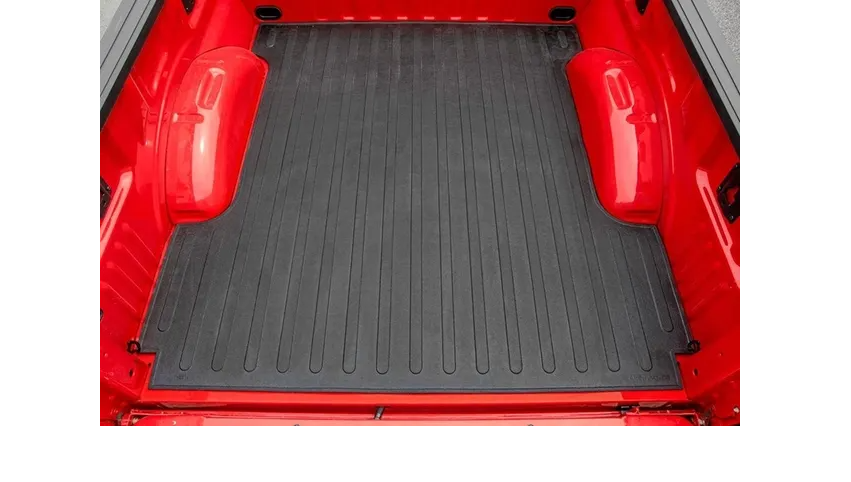 TrialFX Liners are crafted from Nyracord, similar to tire construction. This stuff is tough and can handle just about anything you throw at it. Custom fit bedmats wrap around your wheel wells protecting virtually all of the bed's flat surface. Compatible with utility track and rail systems it's the perfect addition for protecting your truck bed from scratches and dents. The unique rubber and fiber material stays flexible even in the coldest weather, and it sheds water to avoid pooling and mold. Order yours here: TrailFX Liners
Rugged Liners are perfect for protecting the entire bed of your truck. With under and over rail options, Rugged Liners will meet your exact needs. These liners feature a patented skid-resistant floor. Rugged Liners have been tested against the competition, and research shows that these bad boys are the thickest liners on the market. They provide maximum protection to your truck bed but don't cost you an arm and a leg. The entire bed will be protected from front rail to tailgate and wheel well to wheel well. To get your own Rugged Liner, visit: Rugged Liners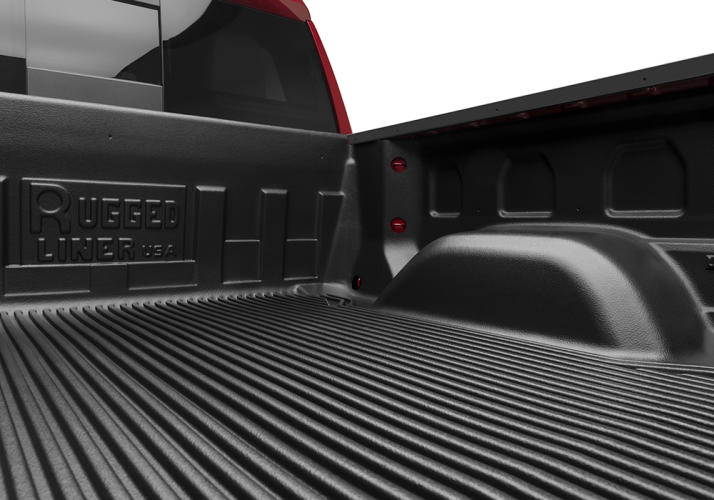 | | | |
| --- | --- | --- |
| | TrailFX Liners | Rugged Liners |
| | | |
| | | Rubberized, skid resistant plastic |
| | Natural surface texture prevents slipping, underside channel molding for drainage. | Thicket liner in the industry, skid resistant superior, front rail and tailgate protection, under and over rail options. |
We hope we;ve made your search for a bed liner at least a little bit easier. We have even more brands available, so be sure to check them all out! Visit leonardaccessories.com to browse all of our liners as well as thousands of other truck, Jeep, van, and SUV accessories.