Ultimate Buying Guide for Delta Tool Boxes
If you use your truck for work, then you need to transport tools and other expensive gear to and from the job site on a daily basis. If you have a soft tonneau cover, it allows you to hide your tools in your truck bed, but it doesn't provide real security, since anyone with a sharp knife can open up that cover and access whatever is inside the bed. Storing gear inside the cab of your truck is also a bad idea, since all it takes is a rock and a motivated thief to access all your stuff and do a bunch of damage to your truck at the same time.
Delta tool boxes give you that added peace of mind, knowing that all your important gear is secured and out of the elements. Keep reading for a comprehensive look at which toolbox might be the best fit for your truck and your work.
Which Delta Tool Boxes Are Worth It?
The answer to that question depends, of course, on what application you are going to be using your toolbox for. Delta has such a wide variety of toolbox configurations, in addition to fuel storage cells and combination fuel tank and toolbox configurations, that it depends on what you need from your toolbox. Some common attributes for truck toolbox storage units include strong security and protection from the elements. On these counts, Delta tool boxes are exceptional, and therefore worth every penny.
Delta was one of the first manufacturers to create storage boxes for trucks, and they have been perfecting their designs ever since their first offering in 1961. That first truck box was steel, but Delta now offers truck boxes in painted steel, aluminum, and even in hybrid configurations, with a steel box and aluminum lid.
Choosing A Material
One of the first choices you will need to make when selecting your truck toolbox is the material. Aluminum and steel are the two material choices that you will see in modern truck toolboxes, with each having characteristic advantages and disadvantages.
Aluminum Tool Boxes
Aluminum is about a third as heavy as steel, so in today's landscape of high fuel prices, every ounce of payload that you can remove from your truck bed is money in your pocket, since a lighter truck will consume less fuel.
If you use your truck for work, you will inevitably be driving through rain and snow regularly, and if you live in a northern climate, you will have sand and salt spray coating everything during the spring and fall seasons. Aluminum does not rust, so it will continue to look as great in 10 years as it did the day you bought it, as well as continue to function properly.
One disadvantage of aluminum is that it becomes brittle when cold, and that can lead to cracks or tears in the metal in very cold temperatures, and under extreme use.
Another slight disadvantage of aluminum relates to the level of difficulty in working with the metal. Aluminum welding requires specialized equipment, so if you do sustain damage to the toolbox, it will be slightly more difficult to repair.
Steel Tool Boxes
Steel is a much more malleable metal than aluminum, which means that It can be reshaped with less effort, and an impact that might create a crack in aluminum would potentially only make a dent in a steel toolbox. This is a huge advantage, since job sites are not gentle places, and toolboxes receive constant punishment from the gear inside as well as everything outside the box in the bed of the truck.
If you plan to remove your toolbox from the truck and move it around on a job site, you may want to consider a steel toolbox, because of the impact resistance.
One of the greatest disadvantages of a steel toolbox is the fact that it can oxidize, or rust, over time.
All Delta tool boxes are carefully painted, to resist rust. Steel has a higher density than aluminum, so the tradeoff in durability of the material comes at a cost of a higher weight.
Hybrid Tool Boxes
A hybrid toolbox can provide the best of both worlds, with a steel box that is enclosed with an aluminum lid. This provides the durability and impact resistance of a steel toolbox, with some weight savings and corrosion resistance as a result of using aluminum for the top.
An additional advantage to using aluminum for the lid is that it requires less effort to open the toolbox, especially when reaching deep into the box to pick up a tool.
Security & Waterproofing With Delta Tool Boxes
All Delta tool boxes use moisture and dirt-resistant handles and locking hardware, to ensure long-lasting security for your tools, and they are made out of stainless steel, so they have superior strength properties, as well as resistance to rust and corrosion.
The lids use an adjustable lid striker so that you can ensure a tight fit, for enhanced security and improved weather protection.
Our Delta Top Picks
The top Delta toolbox for you will be dependent on your industry, the trade you are in, and even your working environment and climate, but here are a few choices that you can't go wrong with.
The Dual Lid Aluminum Tool Box is a versatile box that gives you the rust resistance and light weight of aluminum, with the convenience of dual lids that you can access from the side of the truck. It's a great toolbox for a variety of uses.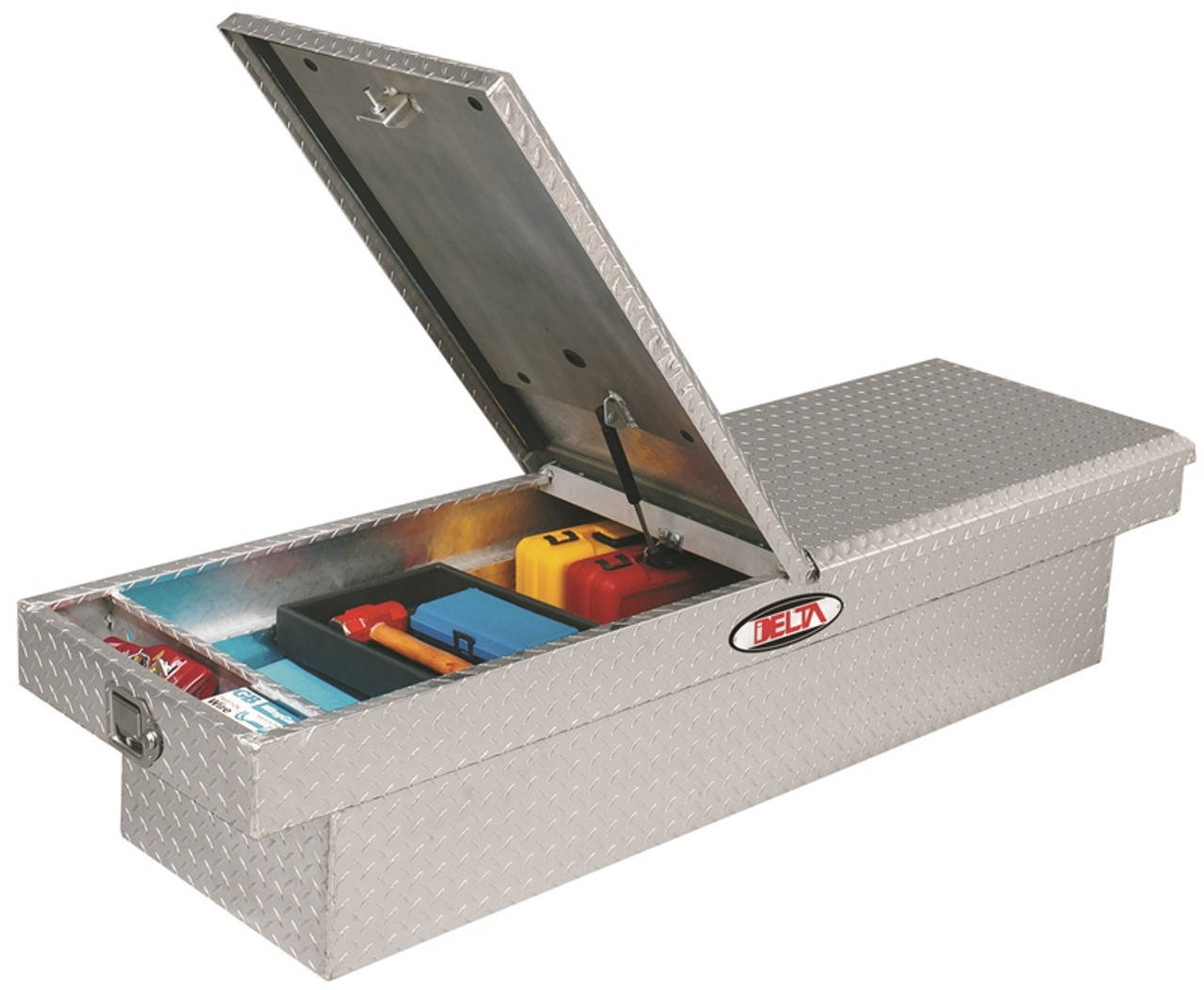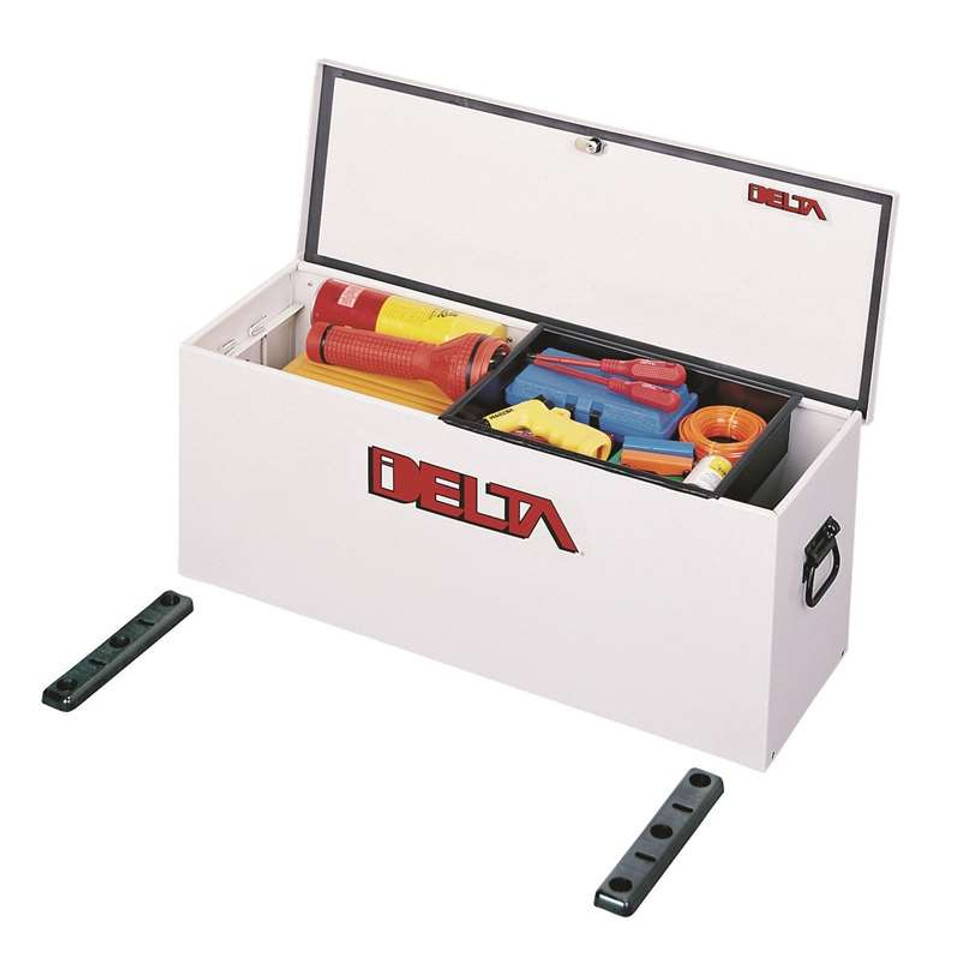 If your work requires you to leave the toolbox on site, or transfer it between vehicles, this Steel Portable Hopper Utility Chest Toolbox may be the ideal solution for you. It's made out of steel, so it has enhanced durability, with heavy duty handles on the sides to make loading convenient. It also has locking hardware to secure it to the truck bed when in transit.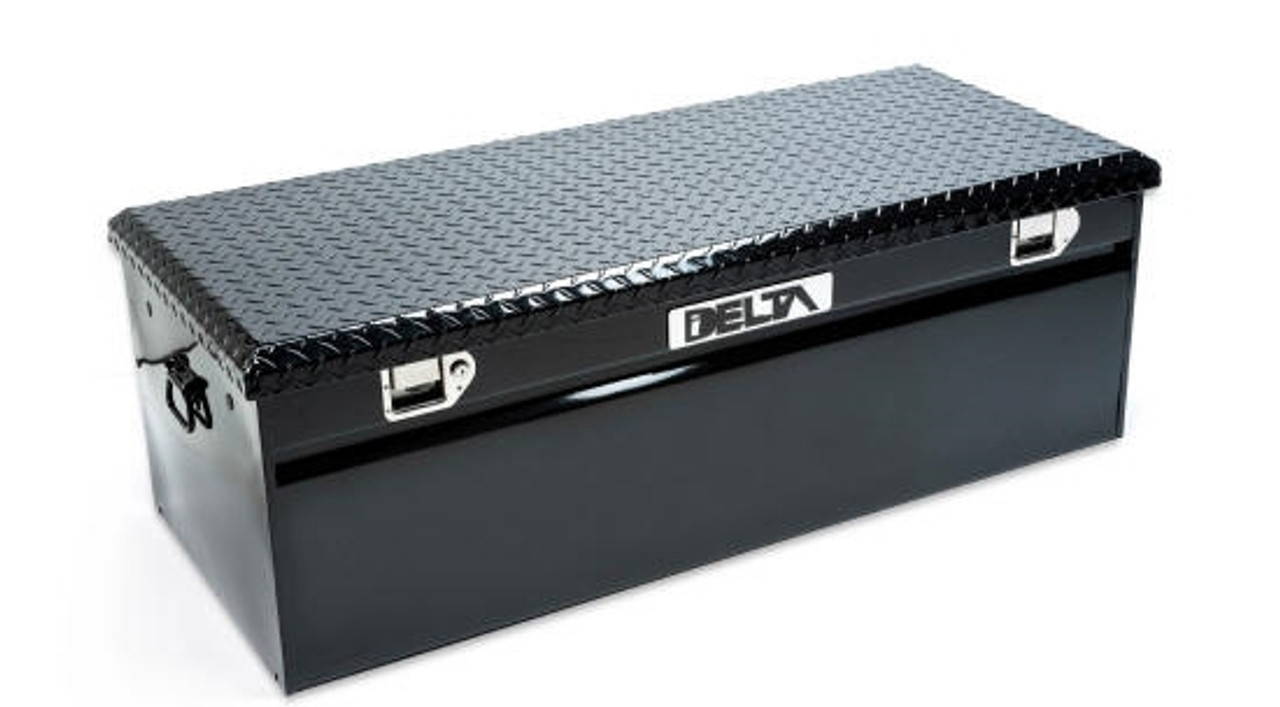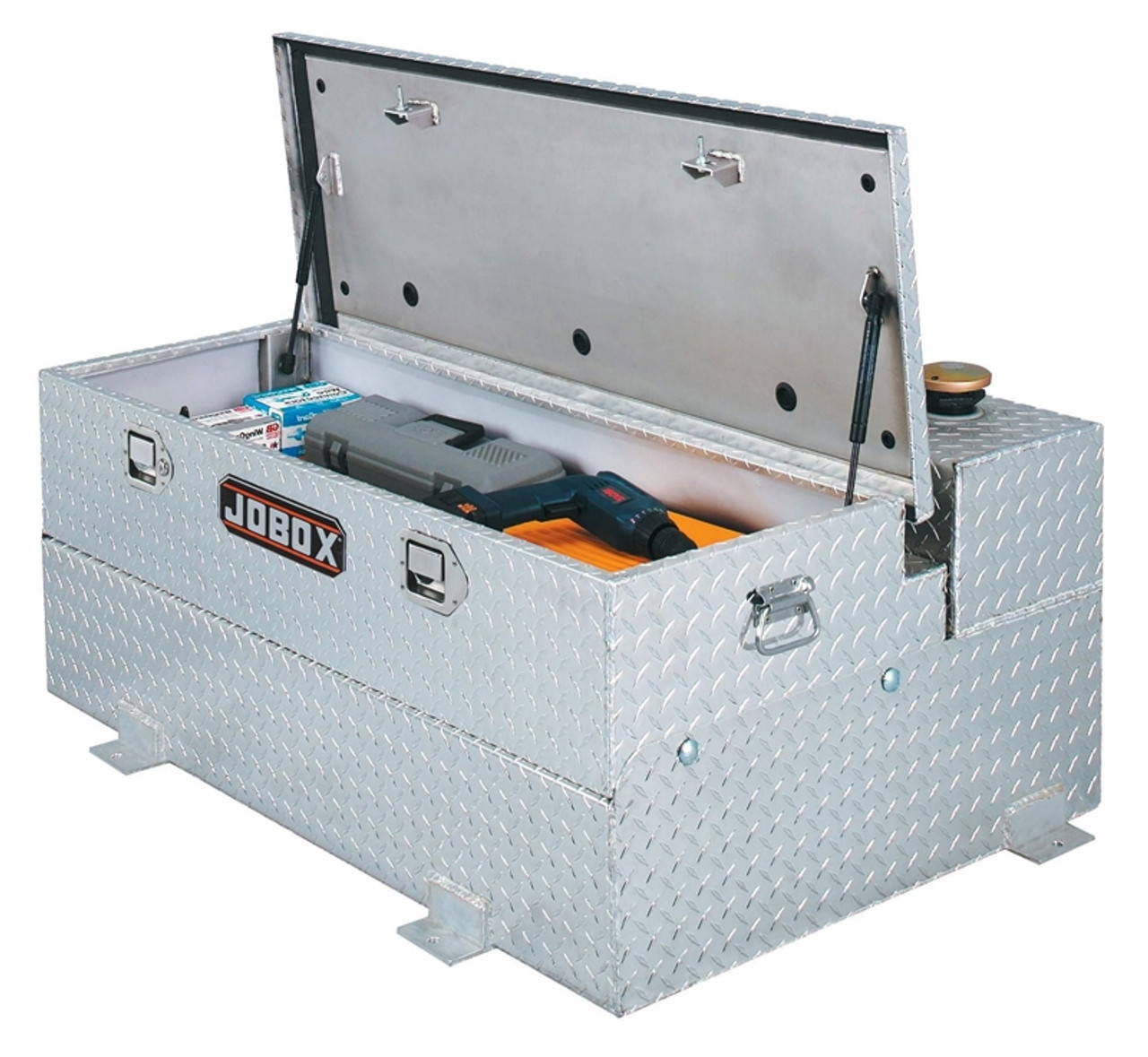 These selections only scratch the surface of excellent truck toolbox options from Delta, a company that basically invented the truck toolbox, and continues to innovate with high-quality products. Check out our complete selection of Delta Tool Boxes from Leonard Accessories here.