What Type of Transfer Fuel Tank Is Best
It can be quite the hassle to refuel a vehicle that can't be easily driven to the gas station. Whether you need to fill up farm machinery, equipment at a construction site or an ATV, invest in the tools that will assist you in fueling your auto. Install a transfer fuel tank in the bed of your truck and save yourself time and effort in the future.
Benefits of Having a Fuel Tank in Your Truck
Transfer fuel tanks carry fuel from one source to another. Getting a fuel tank has several benefits, including:
The ability to refuel machinery and ATVs
With a transfer tank, you can drive one vehicle, your truck, to fill up at a gas station. That fuel can then be pumped into an ATV, tractors, construction equipment or whatever large piece of machinery you have that can't be easily driven to get gas.
Using a transfer tank also means you can stop carrying your fuel in individual plastic gas containers. Transfer tanks are the safer option, and they typically use a pump to assist with the process.
Fuel storage for emergencies
If you don't need to immediately use the fuel in your tank, you can store it. Now you have some saved for an unforeseen circumstance, like filling a backup generator.
Save money on fuel costs
Transfer tanks let you decide where to fuel up, rather than needing to go to the closest or most convenient gas station. You can find a cost-effective station with cheaper prices, keeping your fuel costs at a minimum. Also, the tank gives you the freedom to drive just one vehicle to and from the station, cutting down the expenses of driving heavy machinery for a fuel stop.
Operate from remote locations
Whether you are working on a project with large equipment or going on an adventure with an ATV, your transfer tank allows you to safely and efficiently bring your fuel to remote locations where gas stations are few and far between. You can leave your vehicles at the remote site since you no longer need to bring them to a station for refueling.
Choose from a wide variety of options
Transfer fuel tanks come in different shapes and sizes to fit your truck's dimensions. They are often customizable, as well, to meet any specifications you have in mind.
Different Types of Transfer Fuel Tanks
Transfer fuel tanks vary in size, material and the kind of fuel they can transport. You can find one that matches your truck bed's width and length for an optimal fit. Some come with additional features, such as a toolbox for more storage or a gauge that notes the tank's fuel levels.
Tanks are made from several materials, including:
Plastic
Aluminum
Stainless steel
Polypropylene
The tanks require a pump to move the fuel from one vehicle to another. You can purchase a manual unit with a handle, or you can opt for an automatic pump that electrically runs the system for you.
The main distinction between different transfer tanks is that some are made only for non-flammable fluids, such as diesel, and others can hold gasoline. The tank manufacturer will specifically state if their product can transfer gasoline or not. Note that transfer tanks are subject to state and federal guidelines, and some states specifically prohibit the selling of tanks that carry gasoline and other flammable fluids.
Furthermore, most tanks cannot be hooked up to your truck's fuel system, although a few can. Keep in mind what kind of fuel you will need to fill your equipment and if you will need to connect your tank to your vehicle's fuel system.
Top Picks for 2022 Fuel Tanks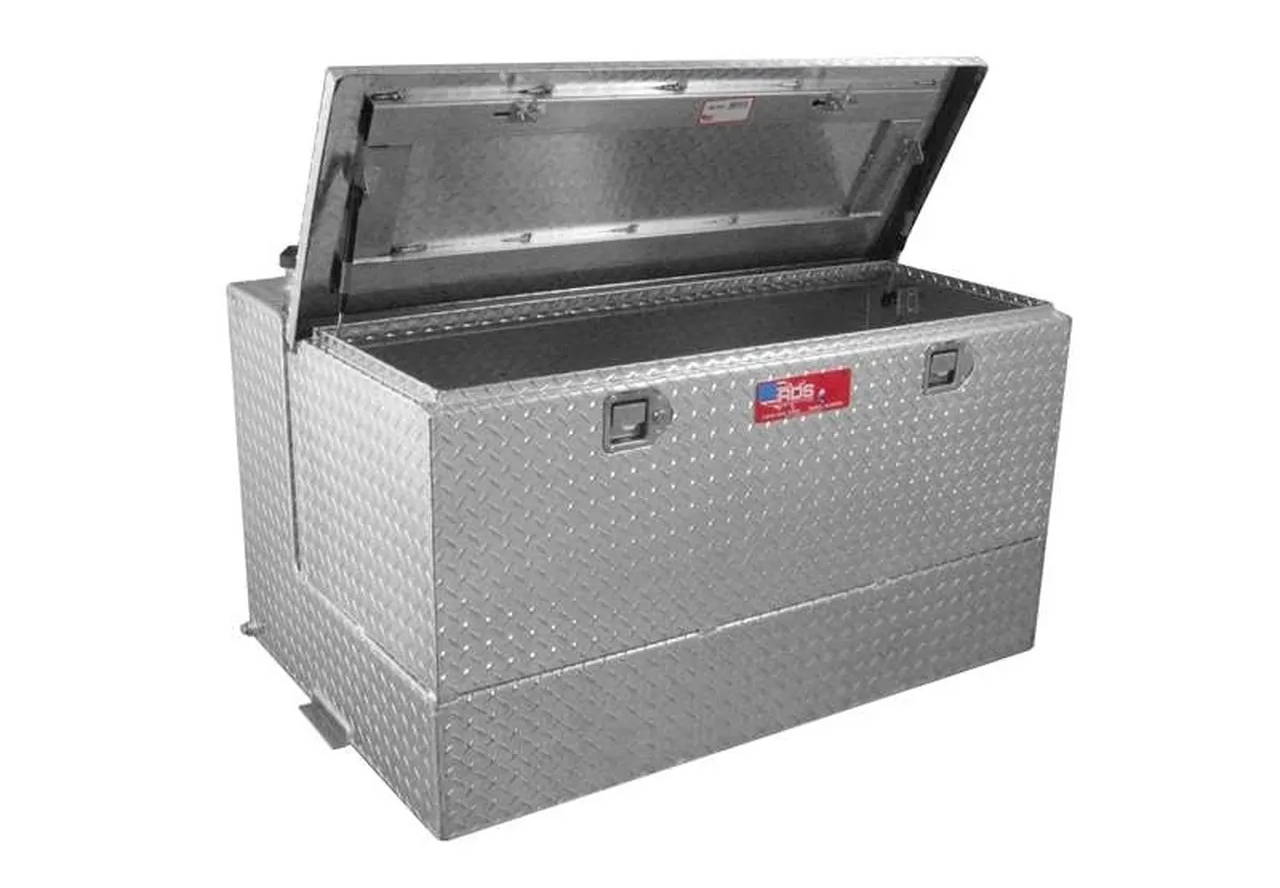 WeatherGuard L-Shaped Tank: An easy-installation tank designed for full-size pickups that bring diesel to a job site. Comes with a limited lifetime warranty.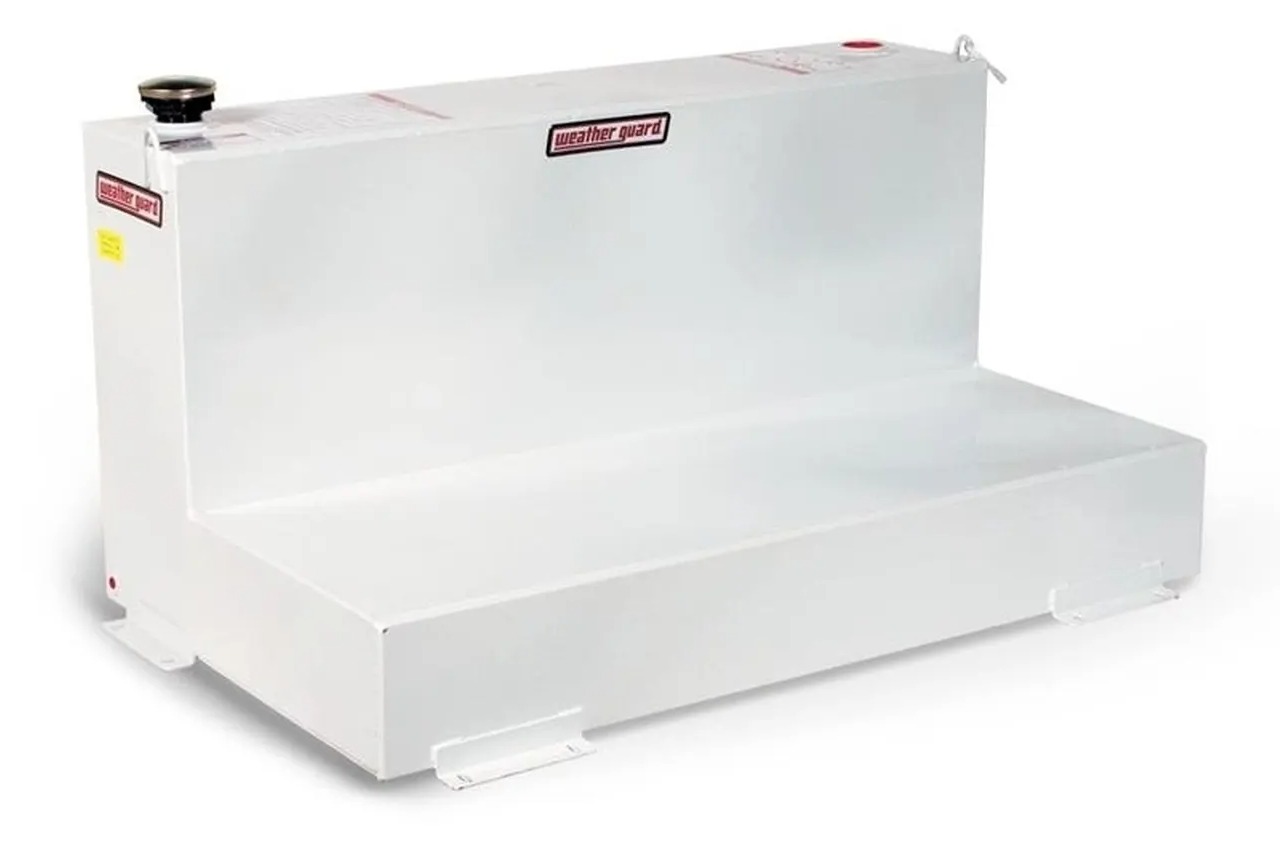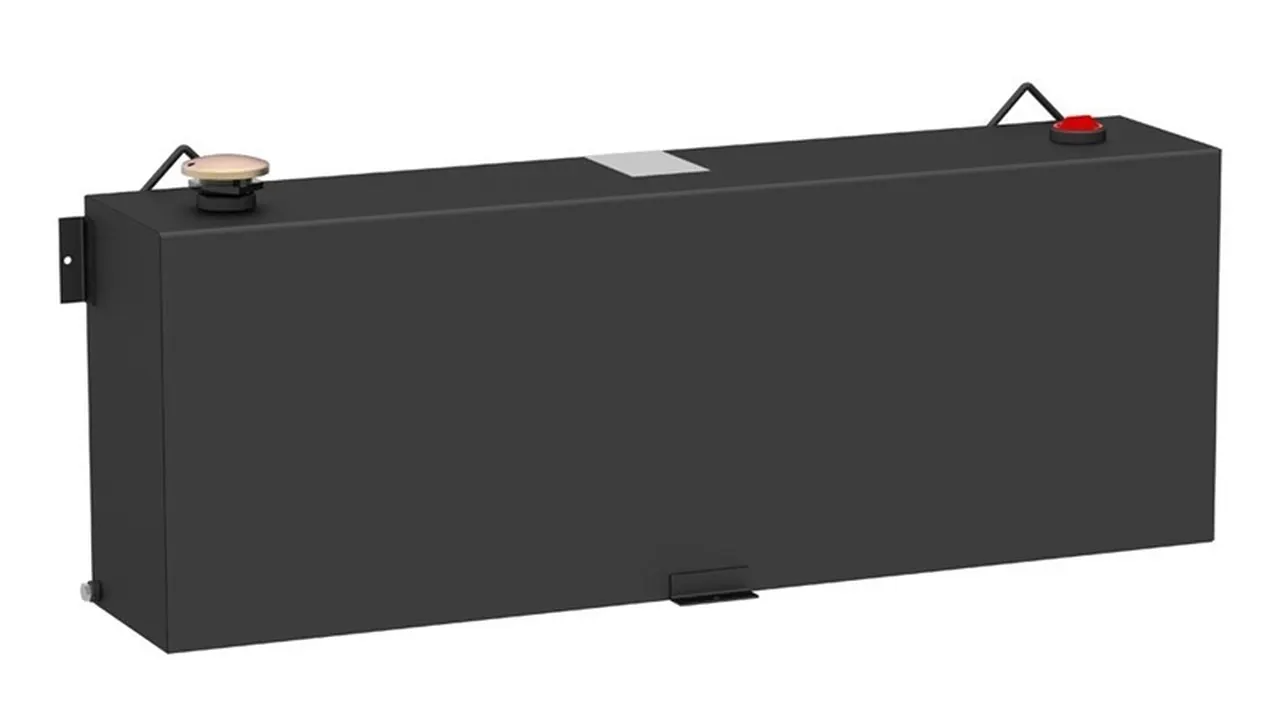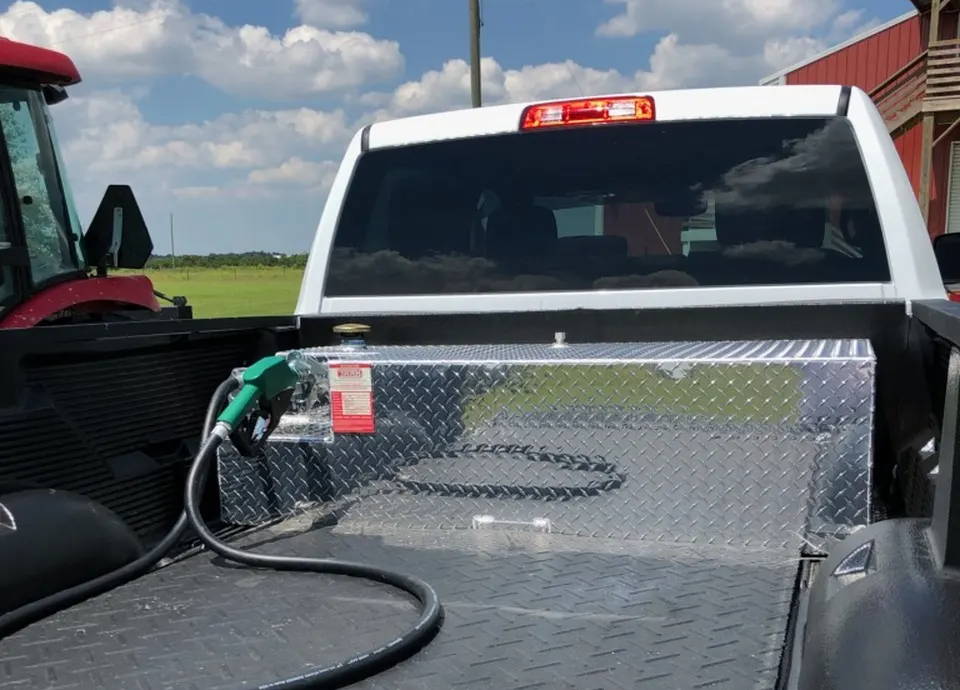 Having a transfer fuel tank installed in your truck will help you easily and efficiently work on remote construction projects, keep your farm equipment fueled up and go on off-roading adventures with an ATV. Save yourself time and money by finding the perfect fuel tank for your vehicle and your needs.