Did you recently pick up a Chevy truck or are you looking to enhance yours? We assembled this list of the best accessories for each Chevy Truck.
Chevy has their new trucks releasing soon and picking the right one isn't easy. They have a variety of trucks and we also have a variety of accessories for each one. Find your Chevy truck and see what we recommend to get the best use out of your prized possession.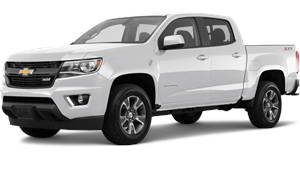 The Chevy Colorado Pickup Truck is the perfect balance between work and play. It is the midsize truck that offers it all. With the right accessories, you can max out your use out of this truck! We would recommend all trucks to get a tonneau cover. They are perfect to protect anything you may have in the pickup bed. Also, a well-fitted toolbox can protect your truck from getting dents or scratches when a toolbox is left bouncing around in the bed of your truck. For anything else you may want we would recommend looking at our website Leonard-Accessories for other options!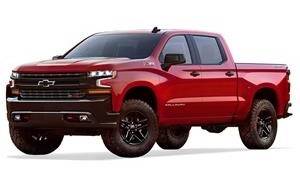 The Chevy Silverado 1500 is the lightest of the 3 Silverados. It has over a century of improvements and enhancements built into the Silverado class. If you are interested in enhancing this truck we have a great list of accessories that can make your Silverado 1500 the talk of the town. The Undercover Swing Case are perfect for the person who is on the go and always has a lot of tools in their bed. It hooks onto the side of the bed of the truck and can be easily moved. You can purchase one or two if you carry a lot and like symmetry. Also, you can never go wrong with the tonneau covers. Here is a link to the tonneau covers that fit the Chevy Silverado 1500.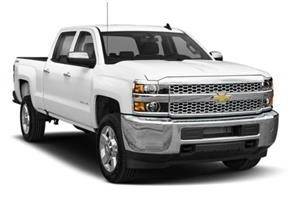 IThe Chevy Silverado 2500HD is part of the newest HD class. It has powertrain options and new technologies to make towing easier and stronger. The 2500HD and 3500HD are built for the hardest of jobs. These trucks are made to work and should have the accessories to make working easier. We offer an entire list of towing accessories to make every job work more seamlessly. You should also pick up brush guards to protect the front of your truck from taking unnecessary wear and tear from debris and work accidents. Make sure your truck is ready for its next job.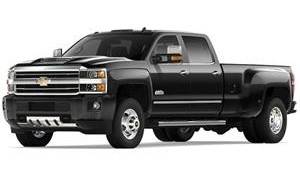 The Chevy Silverado 3500HD is one of the toughest trucks in its class. It can tow over 35,000lbs and has won "The Best Heavy-Duty Pickup For The Long Haul" from J.D. Power. This truck will get ANY job done with ease. The must-haves for this truck is first getting the right cargo management. If that is cargo racks or bed extenders, you need to have at least a few to get your full use out of this truck. Next, every truck needs good mud flaps. These will keep your truck looking new when you are barreling through all those job sites. Last is getting the right fitting tonneau covers to prevent everything in your bed from getting wet or damaged.
No matter what Chevy truck you have you need the right accessories to keep your truck working at its highest performance. If you enjoyed this blog look at our other blogs here: Leonard Accessories Blogs. We also have a lot of accessories we didn't get to in this blog and if you would like to see them and start shopping go here: https://www.leonardaccessories.com/.