Did you recently get a Jeep and are looking to enhance it with the right accessories? We assembled this list of Jeep accessories for each model to make it that much easier to find what you need.
Your Jeep needs to have the right accessories for its model. That is why we assembled this list of Jeeps and the accessories we recommend for each one.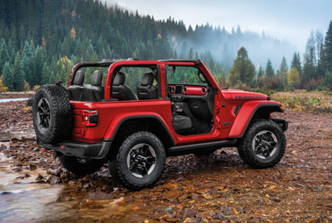 The Jeep Wrangler is one of the most popular models from Jeep. It's perfect for cruising around the city or hitting the trails for an impromptu off-road adventure. Wranglers are the perfect mix of luxury and functionality. If you love to drive with the breeze blowing your hair, the Rubicon model is perfect for you with its open roof and side capabilities. All Wranglers are built tough and are full of the best technology on the market. They're awesome as they are, but you can add some accessories to make them look and perform even better! Protect the exterior of your new Wrangler with front and back bumpers, rock sliders, tube doors, and more! Adventure to your heart's desire without having to worry about ruining your Wrangler.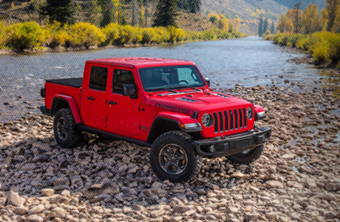 The Gladiator is the newest edition to the Jeep family. If you're looking for the off-road capabilities and style of a Jeep and the storage space and towing capabilities of a pickup, the Gladiator was made for you! To get the most out of your new Jeep Gladiator, we recommend investing in a tonneau cover. Since you have a truck bed, you should protect it and the cargo you carry with a top-of-the-line tonneau cover. For all of the cargo that can't fit in your bed, get yourself an adjustable hitch so that you can tow anything - big or small! You can also protect your Gladiator from rocks, dirt, and debris with a front grille or bumper!
At Leonard Truck Accessories we want to make sure your Jeep is always built for the adventure and has the right tools for your jobs. If you are interested in shopping more truck accessories check out our website Leonard Truck Accessories. We also have many other blogs to get you excited about your next truck accessory here.