Did you recently get a RAM truck or looking to enhance your truck with the right accessories? We assembled this list of RAM trucks and the best accessories for each model to make it that much easier.
Your RAM truck needs to have the right accessories for its model. That is why we assembled this list of RAM trucks and the accessories we recommend for each one.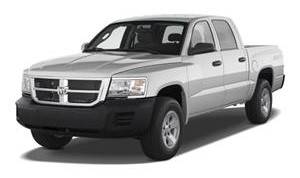 The Dodge Dakota has been making models for over 30 years! Dating back to their first model which was a 1987 model. These trucks are known for their durability and being able to last on all types of the road. With Dodge Dakotas being on the roads for so long you need the right accessories to make sure they keep trucking! If you want your Dodge Dodakota to stay on the road first thing is first, you need a tonneau cover to protect your bed from debris and the elements! Next, you need mud flaps to prevent water and rocks from kicking up and deteriorating the body. Last, you need some cargo management gear to prevent all that cargo from bouncing around in your bed.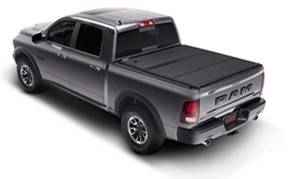 The Dodge Ram 1500 is the perfect merger between style and functionality. It provides all the normal abilities of a mid-sized truck but also the best style on the market. We highly recommend getting a tonneau cover to keep its style going. Also, a good set of lights can add a lot of style to your truck while also adding a lot of functionality. If you get the right accessories for the Dodge Ram 1500 you can maximize the possibilities!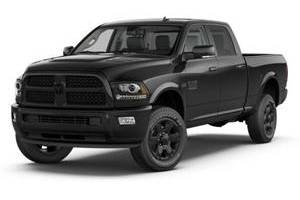 The Dodge Ram 2500 is considered the best in class in towing and it clearly shows. This truck plays hard and will always have heads turning. When riding in this car it will feel like your in first class. To keep this truck running like it is first class you need the right towing gear. The last thing you would want to do is damage your truck because you are using the wrong gear. Also, if you want your Dodge Ram 2500 to have more style we have options of accessories to enhance the exterior of your truck ranging from brush guards, body styling options, and more here.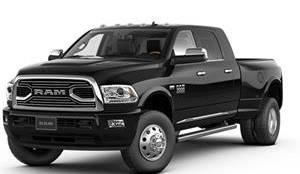 The Dodge Ram 3500 is the top tier of the Dodge Ram trucks. It has the highest towing power and the highest amount of payload capacity. This truck isn't messing around, it is built to handle anything you throw in its way. When you get a truck like this it is being used on the job site. That being said the job site is usually not the cleanest place so picking up some of our brush guards could help keep it looking new. We would highly recommend a tonneau cover as well to keep the treasures in the bed of your truck from being attacked by the weather.
At Leonard Truck Accessories we want to make sure your truck is always built for the adventure and has the right tools for your jobs. If you are interested in shopping more truck accessories check out our website Leonard Truck Accessories. We also have many other blogs to get you excited about your next truck accessory here.